Shop at A'gaci and Support Harvey Victims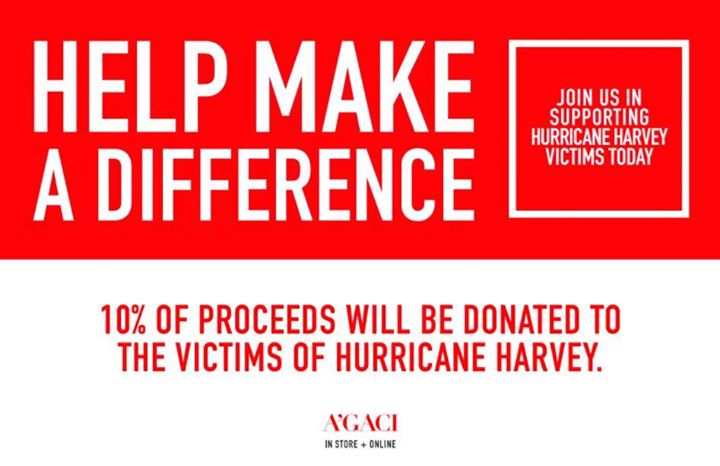 Shop at A'gaci and Support Harvey Victims
September 9, 2017 @ 10:00 am

-

September 10, 2017 @ 6:00 pm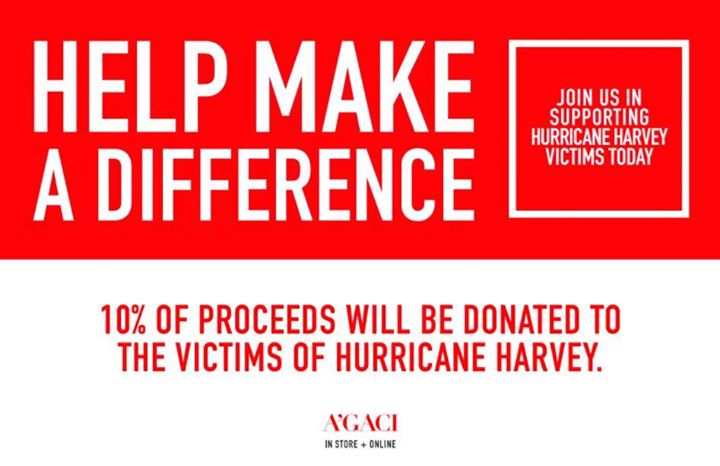 Help make a difference!
Support Hurricane Harvey victims by shopping at A'GACI on Saturday, Sept. 9, and Sunday, Sept. 10.
A'GACI will donate 10 percent of all proceeds from Sept. 9-10 to St. Bernard Project (https://www.facebook.com/SBPUSA/), an organization that is experienced in Hurricane-specific relief and specializes in the rebuilding of homes for the victims.
A representative from A'GACI also shared this message:
"As a Texas-native company, and also with many of our team members being impacted by Hurricane Harvey at many of our locations in Houston-metro and Southeast Texas region, we feel committed to doing as much as we can to help not just our A'GACI Family but others affected as well."