Job Fair Tuesday: Eight Employers, 200+ Positions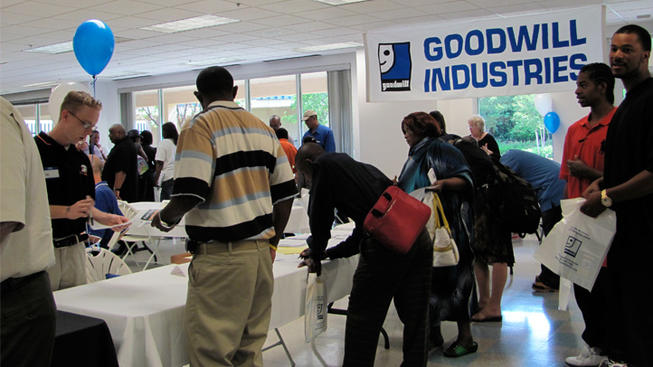 The Goodwill Career Solutions center at 2955 S. Church St. in Murfreesboro will host a
job fair from 10 a.m.-1 p.m. on Tuesday, Nov. 14, for eight employers seeking to fill more than 200 positions in Rutherford, Bedford, Davidson and Wilson counties.
Employers include YMCA, Cameron Staffing, Burger King, Coast Personnel Services, Family Staffing
Solutions, Metro Industrial Services, SMX Staff Management and Swift Staffing. Openings include
warehouse, forklift, cashier, food handler, hourly management, caregiver and other positions. Rates of pay reach $13 per hour.
Representatives from these companies will be on-site and interviews are possible, so job-seekers should dress for success. Job candidates are encouraged to bring a resume, photo ID and their Social Security card or birth certificate.
JOB FAIR FOR EIGHT EMPLOYERS
When: Tuesday, Nov. 14
10 a.m. – 1 p.m.
Where: Goodwill Career Solutions
2955 S. Church St.
Murfreesboro, Tenn.