Old Chicago Hosts 90's Trivia Night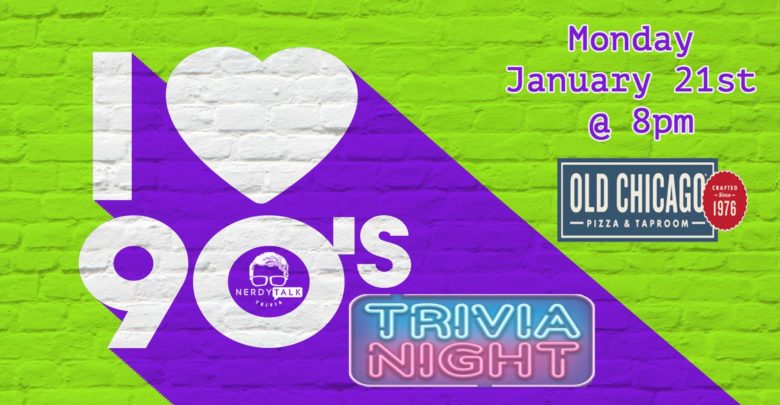 Oh, SNAP! 90's themed trivia is coming to Murfreesboro on Jan 21st at 8pm at Old Chicago!
Everything 90's is fair game; TV shows, movies, toys, clothing fads, whatever category pogs would fall into, etc.!
-You can say "cool beans" as many times as you want throughout the evening.
-Trivia is completely free to play
-You DO NOT need to pre-register/signup. Seating is first come, first serve so please arrive early!
-Max of 8 people per team 
Date/Time:
Location: 
Old Chicago
835 Old Fort Pkwy
Murfreesboro, Tennessee 37129