African Drum and Dance Festival returns to Patterson Park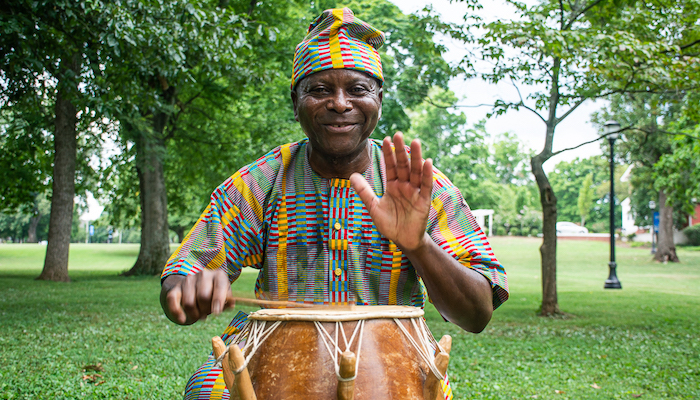 The Second Annual "African Drum and Dance Festival" will be returning to Patterson Park on Saturday, September 28, 2019. Bolstered by the success of last year's event, the festival will host an array of cultural activities from 9 a.m. to 5 p.m., and a free African dance concert from 6 to 8 p.m. This is a family friendly event, and participants of all ages are encouraged to attend and participate in this free event.
"The African Drum and Dance Day is designed to be interactive as we want you to have fun while dancing your way to health," said Ephraim Ketsri, president of Nananom African Heritage, Inc., organizer of the event. "People who attended last year have said that the event was fantastic! So bring your drums and dancing shoes because we will once again drum and dance the day away!"
The Festival will spotlight the Nananom Dance Ensemble 36 years of exhibition of the specialized dance styles from the African country Ghana. A variety of African drum and dance modes and artists will be teaching drumming and dancing from several African countries, including Nigeria, Guinea, Senegal, Ghana, Togo, Benin, the Ivory Coast and Congo. The event will showcase African art vendors, an African village, an African market scene, a drum circle, international foods plus other vendors, a drum parade, a children's pavilion. It will also feature an African "colloquium," a seminar that discusses the economic impact of African dance on participants.
Nananom African Heritage, Inc., is a nonprofit 501(c) (3) organization that serves to promote authentic African Dance through arts, education, and recreation by demonstrating the rich cultural heritage of Africa and people of African descent.
Murfreesboro Parks and Recreation Department provides vibrant public spaces and inclusive programs delivered with visionary leadership and caring staff that engage the individual and strengthen the quality of life of our community.
For more information, contact Gernell Jenkins, Patterson Park Community Center, at 615-893-7439.