All Things Indoors in the Boro
Your guide to finding fun on cold and rainy days.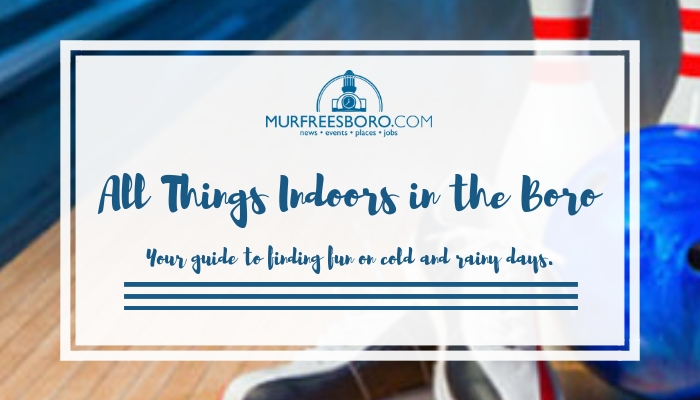 Thanks to Tennessee's inability to pick a season, we can go from 70 and sunny to 40 and rainy in the same week. Luckily, Murfreesboro has just as many entertaining indoor activities as it does outdoor! Here is your guide to all things indoor entertainment here in the Boro.
Escape Games

Believe it or not, escape games have been around for a decade! These physical adventure games are typically played in teams of at least 2 and at most 10 players. Players are required to work together to solve a a series of puzzles and riddles using clues, hints, and strategy to complete given objectives. Players are usually given 60 minutes to unveil a secret plot which is hidden within the rooms. If you have never tried an escape game, they are a ton of fun and can be played with kids or adults! If you think you can crack the code click one of the links below to book your adventure. Most games can be purchased online and the average price is around $25 per player.
Here are a few of the top Escape Room choices here in the Boro:
Murfreesboro Escape Rooms
60 Minute Escape Game
Locked : Murfreesboro Escape Game

Virtual Reality

The future is here! A Virtual Reality Lounge has opened in the Stones River Mall. Become the player and escape reality. Face your fears in ways you never thought imaginable. The VR lounge allows you to come experience many different adventures or games, by yourself, or with friends. The VR Lounge typically costs about $1 a minute, but they do offer different packages. Current games include Job Simulator, Fruit Ninja, VR Escape Games, Creed, Operation Warcade and many more. For more information visit their website or call 615-962-9013.
Indoor Trampolines
Come release some of that stored up energy at Jump Street Indoor Trampoline Park. This is basically one HUGE indoor playground full of trampolines, a bouncy dodgeball court, indoor basketball, bull riding, and other fun ways to defy gravity. They also have a special area designated for the little kiddos. This is fun for the whole family at any age! Click here for a full pricing guide.
Trivia Nights

Trivia has become a fun reason to get out, especially on a week night. Free trivia games take place all during the week here in the Boro. This is a good way to "unplug"  from your cell phone (no technology allowed) and spend some quality time with friends or family. Most trivia nights are free snd some offer prizes to the winners. Times are subject to change so please check the location before you arrive.
Here's a list of the top trivia nights and trivia companies in Murfreesboro by day:
Monday:
Theme Night at Old Chicago (8:00 -10:00) *Monthly
Tuesday:
Jack Browns Trivia Night (7:30-9:30) *Weekly
Coconut Bay Trivia Night (7:30-9:30) *Weekly
Nachos Mexican Trivia Night (7:00 -8:00) *Weekly
Wednesday:
Mellow Mushroom (starts back up in the spring)
Station Grill Trivia Night (7:00-9:00) * Weekly
The Boulevard Bar and Grille Trivia Night (8:00-10:00) *Weekly
Sams Sports Grill Trivia Night (8:00-11:00) * Weekly
Thursday:
Old Chicago (8:00pm -10:00pm) *Weekly
Deep South Growlers Geeks Who Drink Trivia (7:00 – 9:00) *WeeklySaturday:
Nachos Mexican Trivia Night  (7:00 -8:00) *Weekly
Bowling 
Bowling is the ideal ugly-weather group activity. Murfreesboro has two difference choices when it comes to knocking those pins down! Lanes Trains and Automobiles Entertain Depot  offers not only bowling, but also Laser Tag, Bumper Cars, and an arcade. Lanes range in prices, but average out about $5.00 per person/per game. LTA offers everything you need for a fun game of bowling from shoe rentals to a variety of different balls to choose from. Murfreesboro Strike and Spare is also an option when bowling is on the agenda.
Arcades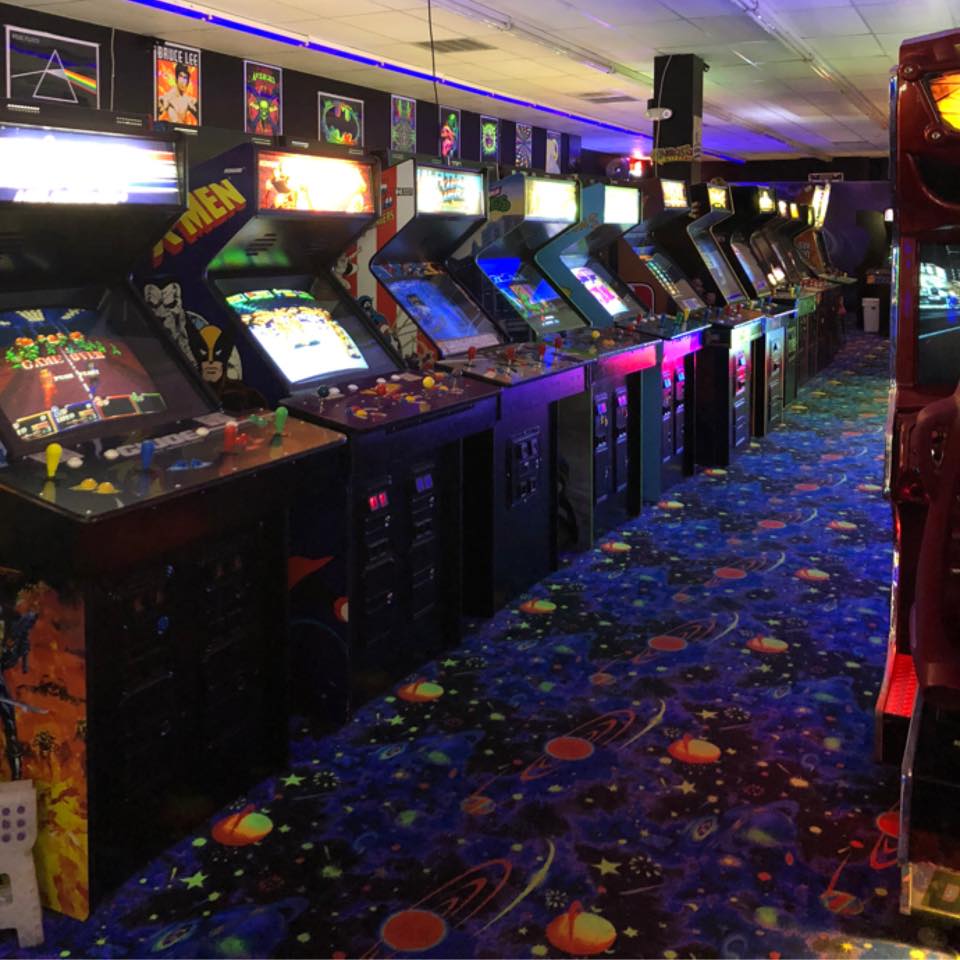 Want to travel back in time, but don't have a DeLorean with a flux capacitor? Then hit up the Flashback Arcade and play some of your favorite child hood video games. For $12 you can play all day on over 100 different games (come & go allowed). Games date back to the 70's and up to present day. Some of the most popular games are; all 5 Pac-Man games, Star Wars pinball, Guitar Hero, Time Crisis 4, and Tron.  This is a cash only arcade, so come prepared. Go Usa Funpark and Lanes Train and Automobiles also offer arcades in their facilities.
Laser Tag
Phazer Kraze has been Murfreesboro's favorite for years. If you've never played, here's how it works, the game consists of hiding from opponents and tagging them with a laser gun when you find them. Phazer Kraze provides a 6,000 sq ft arena with state of the art laser tag equipment and sound system sure to get your competitive juices flowing.  Laser tag is the perfect idea for both kids and adults to have fun in a safe family friendly environment.  You may also enjoy their mini arcade complete with basketball shoot, air hockey, pool table, racing games, claw machines, and more! Round up a group of friends for an experience that's as thrilling as it is affordable—games are just $8 per person. Lanes Trains and Automobiles also offers a Laser Tag experience.
Did we leave off a fun indoor activity in Murfreesboro? Let us know in the comments!