Better Boro Project New Year's Day 5k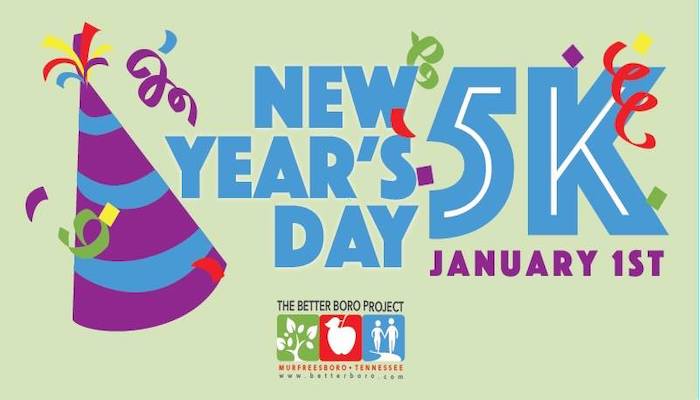 Start your new year off on the right foot! This family-friendly 5k takes place at Old Fort Park and on the Murfreesboro Stones River Greenway System. The event is part of the mayor's Better Boro Project initiative. The race will be electronically timed, and every finisher will receive a medal. There are awards for overall winners as well as age group winners in the male and female categories.
REGISTRATION: $25 per person 11/1/18 through 12/9/18 $15 per person (No t-shirt) 11/1/18 through 12/28/18 $25 per person (No t-shirt) at Packet Pickup on 12/29/18 $25 per person (No t-shirt) on Race Day Packet Pickup Come on Saturday to avoid the lines on race day! You may send a friend or relative to pick up your packet; they must have a note or text from you giving them permission. Saturday, December 29, 2018 Adams Tennis Complex, 925 Golf Lane, Murfreesboro, TN 37129 Time: 2:00p.m. – 5:00p.m. Race Day Registration and Packet Pick-up: 9:30 a.m. – 10:30 a.m.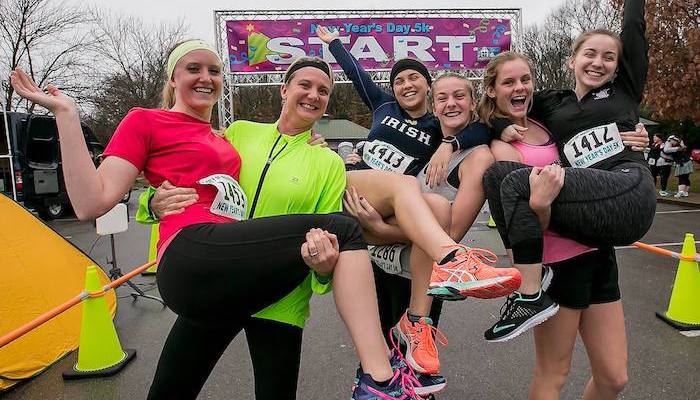 Date: January 1, 2019
Time: 11:00 AM
Time Details: Race begins at 11:00 a.m. Preregister online through December 28, at Packet Picket on December 29, or on race morning from 9:30 a.m. – 10:30 a.m.
Location: Old Fort Park Trailhead
Address: 916 Golf Lane
Murfreesboro, TN 37129
Contact: 615-893-2141
Email: Email for more info
Link: Facebook Event Page