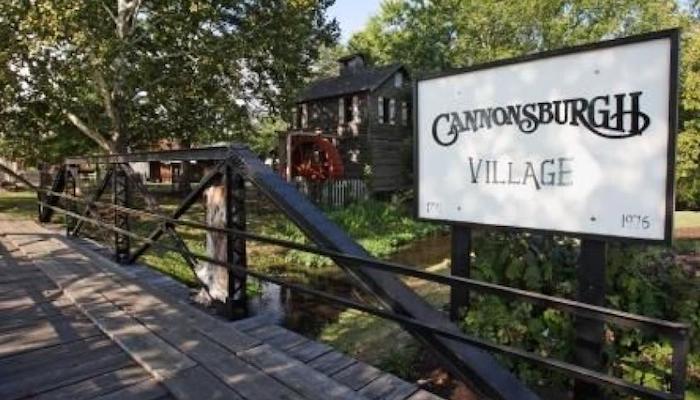 Historic Cannonsburgh Village represents approximately 100 years of early Tennessee life from the 1830s to the 1930s. Within the village is a gristmill, school house, telephone operator's house, the University House, the Leeman House, a museum, a caboose, the Wedding Chapel, a doctor's office, a general store, a blacksmith's shop, a well, and other points of pioneering interest.
Self-guided tours are free, and guided tours are available for a small fee. The Visitor Center has a variety of items for sale including post cards, t-shirts, snacks, drinks, and souvenirs.
Cannonsburgh Village can be contacted at 615-890-0355
School Tours
Guided school tours of Cannonsburgh Village are available 8 a.m. to 4 p.m., Tuesday through Friday, by appointment. There is a fee of $2 per student; teachers and chaperones admitted free with paid school tour. The tours last approximately 1-1/2 hours with additional time required for larger groups. The picnic area can be reserved if needed for your tour group. No tours in stormy weather.
Weddings & Facility Rentals
The Cannonsburgh Wedding Chapel, gazebo, pavilion, and Leeman House are available year-round for weddings, and the grounds of Cannonsburgh Village are available for company picnics or other themed events. Call for rental availability and details.