Captain Retires with over 33 Years of Service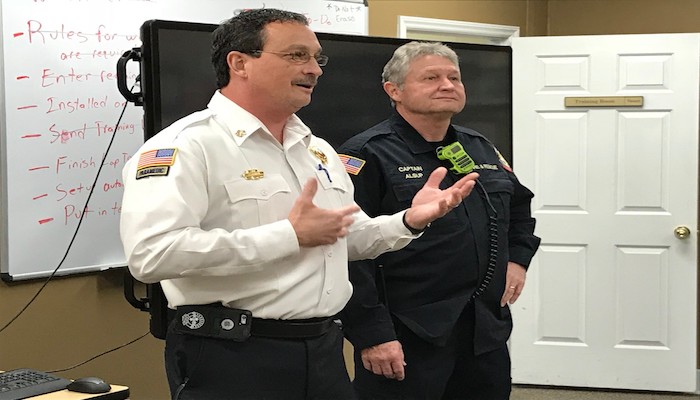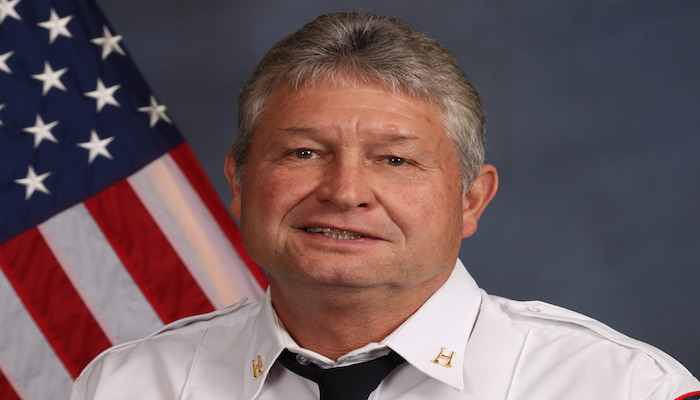 Captain Robert Alsup reported for duty one last time on Monday, January 29. He's hanging his helmet up after serving Murfreesboro Fire Rescue for over 33 years.
Alsup started with MFRD in 1984. His brother was a firefighter with MFRD and he had another brother employed with the fire department in Lebanon. Alsup says he followed in their footsteps.
He started as a "tailboard" firefighter at the Vine Street Station and moved through the ranks, becoming Driver in 1990 and Captain in 1999.
Alsup says his most memorable call happened on his second shift. "Assistant Chief Frank Joyce found out I had a chauffer's license (now called a commercial license) and put me in to drive, saying, 'We probably won't have anything anyway.' Two hours later, our first call was an apartment fire with flames shooting out of the roof. I was so nervous that my feet were shaking and I could hardly keep my foot on the peddles!" Alsup says even through all of that, they managed to arrive safely and put the fire out.
The biggest changes Alsup has seen during his career with MFRD are the growth of the city, the addition and advancement of MFRD's medical services and increase in medical calls, and he adds, "with more traffic in town, there was also a lot more accidents to respond to."
When asked where he sees the department in the next five to ten years, Alsup said, "With the constant growth Murfreesboro is experiencing, I envision more stations and a much larger department with more firefighters."
Friendships, Kelly days, learning, and training were the things he enjoyed most at MFRD. "I have to say, I've loved my job over the years…learning, training, meeting new people, and educating kids on fire safety were some of my favorite things about working for the department," says Alsup.
Alsup plans to spend more time with his wife Stacey and kids Avery and Xander. "Avery just graduated MTSU and Xander will soon start MTSU after finishing up at Motlow," Alsup comments. "I also plan to play a lot more golf!"
"We are going to miss Captain Alsup," said Fire Rescue Chief Mark Foulks. "He always had the best disposition no matter the situation. We wish him very well in his retirement and his golf game!"