Carry The Load to Make Stop in La Vergne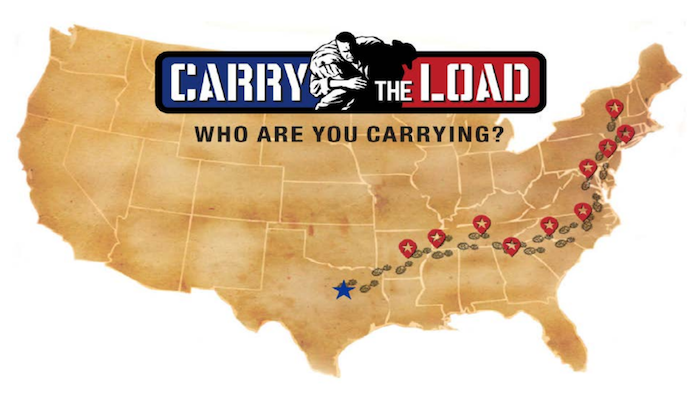 Join us for commUNITY fellowships to show support for our veterans, active military members and our first responders. Carry The Load, a non-profit organization that helps people celebrate Memorial Day, is making a stop in La Vergne on Friday, May 18th during its 2000-mile cross-country event. The group, which aims to restore the meaning and purpose of Memorial Day, wants to unite fighters, rescuers, citizens and volunteers to "carry the load" for those who have and those who can no longer.
The bus and walkers will be at the old K-Mart parking lot around 4:00 p.m. in Smyrna. Anyone may walk with us and meet at La Vergne Post Office by 4:30 p.m. Walkers will be leaving City Hall at 6:00 p.m. as they head North to Nashville. To register a team go to the Carry the Load website, www.carrytheload.org.
For more information, contact Sgt. Sheree Robertson with La Vergne Police Department.