Murfreesboro City Wide Escape Game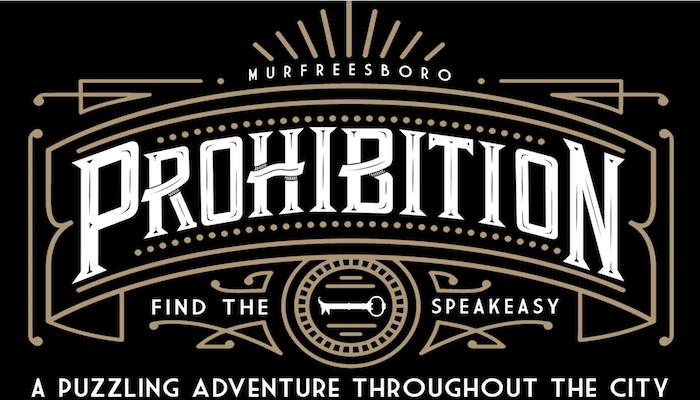 Local Escape Games prep for their second massive city wide game of 2018 "We are excited to offer our popular city wide escape game again event this fall!" said Lucas Johnson, Owner of Locked Games.
Escape Murfreesboro will be presented November 18th from 2:00-5:00pm. After purchasing tickets online at www.escapemurfreesboro.com teams will register the day of the event and receive clues to solve a series of puzzles, perform physical tasks. Throughout the event, players will be challenged to find the secret speakeasy located in Murfreesboro! The event is $40.00 per person or $55.00 for a VIP ticket including a T-shirt and priority registration.
"This event is a great way to get a big group of friends or family out to explore Murfreesboro a little closer! Escape Murfreesboro is such a fun, interactive event that gets players using their brains and searching the city to find the secret speakeasy! Said Jared Dauenhauer, Owner of Murfreesboro Escape Room.
Locked Murfreesboro and Murfreesboro Escape Rooms are now taking bookings for this exciting new event. Space is extremely limited and booking is now live at www.escapemurfreesboro.com.