City Schools' Education Day crowd sees perfection from Lady Raider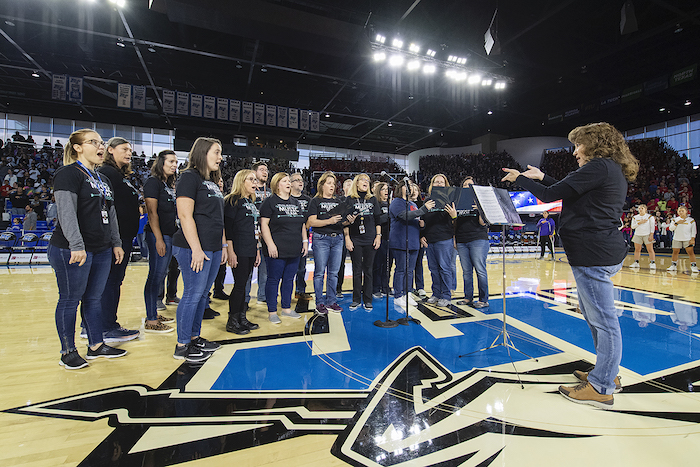 Taylor Sutton experienced a perfect day on the basketball court Wednesday, Dec. 4, for the MTSU Lady Raiders.
Sutton did not miss a shot the entire game as the Lady Raiders beat visiting Lipscomb University 64-42 in the annual Education Day game that brought thousands of Murfreesboro City Schools' students to campus.
Sutton was 7-for-7 from the field, including 4-for-4 from 3-point range and made both her free throws as she scored 20 points to lead her team.