"Cops in the Community" Join us for MixxedFit with Officer BK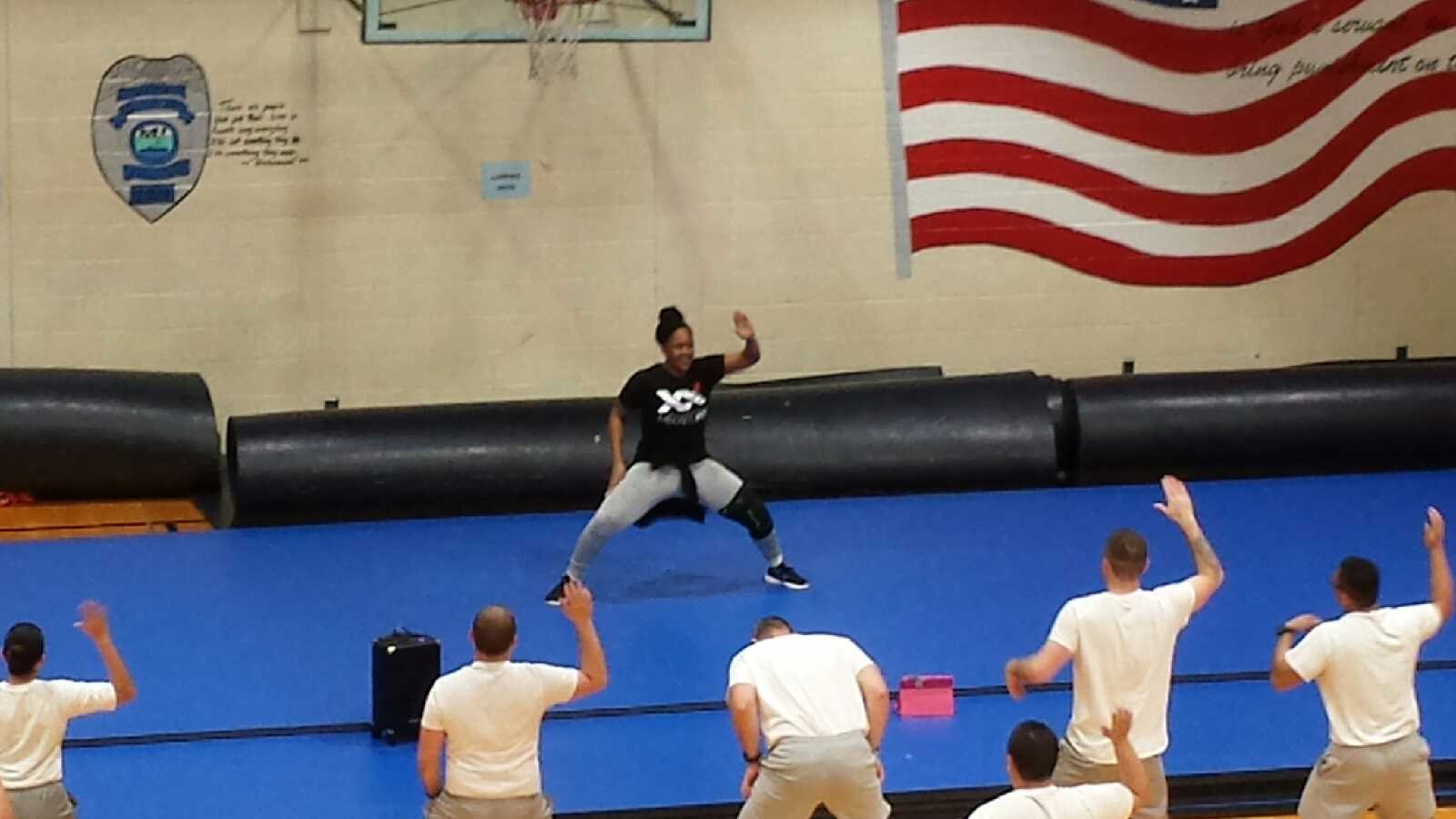 Join us Saturday, May 20 for MixxedFit® with Officer BK. As part of the "Cops in the Community" initiative Officer Barbara King will be leading MixxedFit®- a dance fitness program with explosive moves and boot camp style toning at 9 AM at Patterson Park Community Center. The class is free to attend and will be fun for all ages.
Officer King went into the military straight out of high school to serve our country. King enjoyed the aspect of the military employment, so deciding to become a police officer made it a little more personal than serving the country. King states, "Being a police officer, I get to be face to face with the community and let them know that I care!"
Becoming a fitness instructor was a direct result of King's personal fit journey. She has two children and had to maintain a weight standard for the military or be in physical standard to be able to serve the community as an officer. In 2015, King became a MixxedFit® instructor after attending a class and felt like it was a very fun and effective workout for everyone! King is also working to become a personal trainer.
Giving back to the community is so important to Officer King because she feels that we've lost community communications from cops to community along the way! "I don't want the community to see us for only enforcing the law. There is so much more to wearing the uniform. I simply want to get and give respect and love," states King. She hopes to reach the communities and make a connection, especially with families. The class can be family fun. King feels that people have lost sight of genuine love and caring for one another. "I want to rebuild the bond in our neighborhood with the help of my brothers and sisters in blue," emphasizes King.