Decorate Cookies for Santa with Hattie Jane's & Puckett's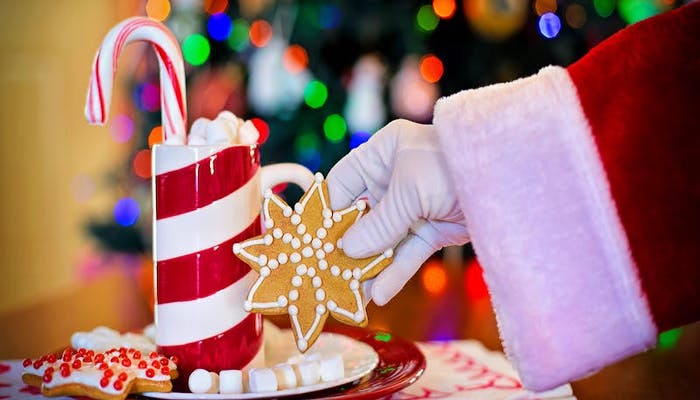 Since no holiday to-do list is complete until snacks are prepared for Santa, Hattie Jane's Creamery and Puckett's Gro. & Restaurant will host a Christmas cookie decorating party on Saturday, Dec. 22 from 2-4pm.
The event is open to all ages and will be held in the private room at Puckett's, located at 114 N. Church St. on the downtown Murfreesboro square. Tickets are $7 per person and include six homemade cookies from Hattie Jane's Creamery, materials for decorating and complimentary hot chocolate. Tickets can be purchased at www.hattiejanescreamery.com/christmas or at the door.
Hattie Jane's Creamery, which offers a rotating selection of seasonal flavors, is currently stocked with Candy Cane, Minty Coconut Oreo (dairy-free), Eggnog, Gingersnap, Goo Goo & Jack, Apple Cider Donut, and Malted Peppermint Mocha ice creams that can be purchased before or after the event.
WHO: Hattie Jane's Creamery and Puckett's Murfreesboro
WHAT: Cookie Decorating Party
WHEN: Saturday, Dec. 22 | 2 to 4 p.m.
WHERE: Puckett's Gro. & Restaurant | 114 N. Church St., Murfreesboro, TN
COST: $5 per person