Deputy who saves life honored by Ford of Murfreesboro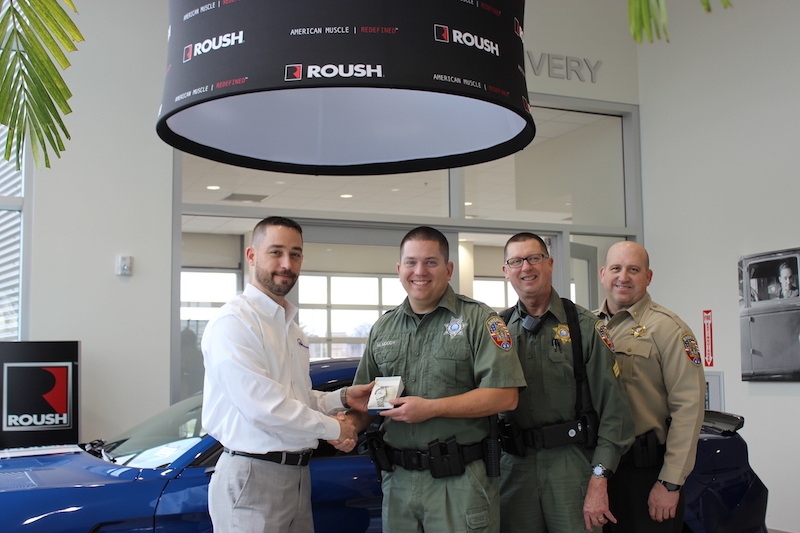 A sheriff's deputy who rescued an unresponsive man from a burning car earned Officer of the Month honors for December from Ford of Murfreesboro.
Deputy Michael Moody was honored for saving the man whose car crashed Nov. 8 on Interstate 24.
General Manager Jason Borowski of Ford of Murfreesboro presented a watch to Moody.
"We are honored to present this watch as a token of our appreciation for Deputy Moody's service to our community," Borowski said.
Moody was traveling on I-24 when he heard the call about the driver. He observed the vehicle stopped and pinned against the guard rail. The driver appeared have a medical issue and was not responsive.
He broke the driver's side window. While attempting to break the window, the car caught on fire. Moody rescued the driver from the burning car.
Sheriff Mike Fitzhugh commended the deputy.
"Deputy Moody put his life on the line to save an unresponsive driver, who survived," Fitzhugh said. "I thank him for his heroic actions."