Doris Dunaway Walton obituary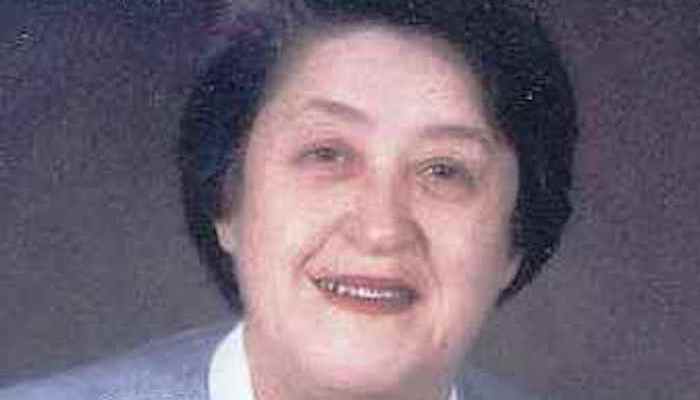 Doris Dunaway Walton, age 85, of Murfreesboro, TN, passed away Monday, March 25, 2019. A native of Rutherford County, she was the daughter of the late Mack and Audrey Yost Dunaway. Mrs. Walton was also preceded in death by her husband, Edward Frank Walton who died in 1998, brothers, Buford, Bill, and Jesse Dunaway, sisters, Sheila Dunaway Corley, and Pat Dunaway Garrison.
Mrs. Walton is survived by her daughter, Sallie Walton of Murfreesboro, TN; son, Frank Walton and his wife Debbi of Spring Hill, TN; grandchildren, Rachel Kirby and her husband Matt of Bowling Green, KY, Lily Walton of Atlanta, GA, and Michaela Walton of Auburn, AL; sister, Roberta Haynes of Smyrna, TN, and many nieces and nephews.
Visitation will be Wednesday from 4:00 PM to 7:00 PM at Woodfin Memorial Chapel. Funeral service will be 11:00 AM Thursday at Woodfin Memorial Chapel, with Frank Walton and David Bunting officiating. Burial will follow in Roselawn Memorial Gardens with family and friends serving as pallbearers.
Mrs. Walton graduated from Middle Tennessee State College in 1955, where she was the first female to receive the degree in Industrial Arts. She also spent several years drawing custom house plans. Mrs. Walton was a member of the Northfield Boulevard Church of Christ. The family would like to extend a special thank you to the staff of NHC.
In lieu of flowers, memorials may be made to the Vanderbilt Children's Hospital in memory of Mrs. Walton.
An online guestbook for the Walton family is available at www.woodfinchapel.com.
Woodfin Memorial Chapel. 615-893-5151.