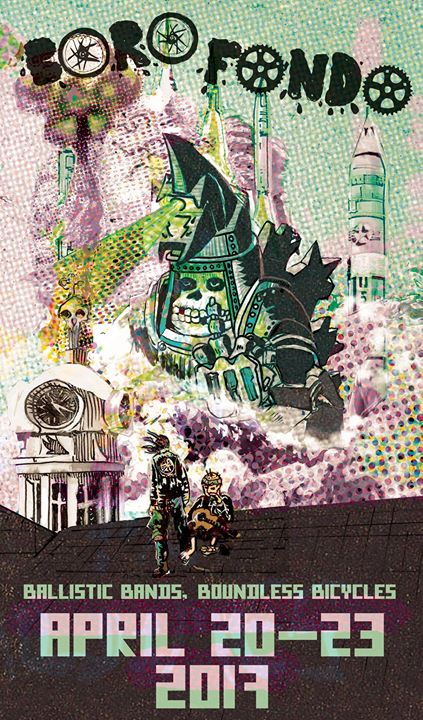 Boro Fondo no. 5
April 20, 2017 @ 10:00 am

-

April 23, 2017 @ 2:00 am
Event Navigation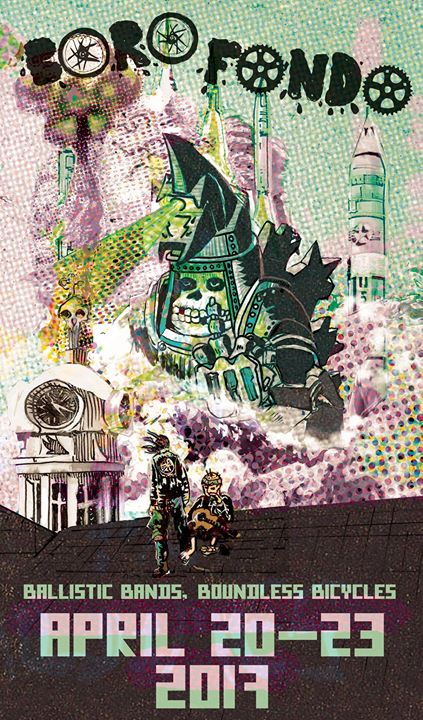 Its time……
for Fondo no. 5
WHEN: April 20-22, 2017
WHERE: Murfreesboro Tennessee
WHO: Everyone
WHY: Support local artists, musicians, businesses and bike/pedestrain awareness
LINEUP ANNOUNCEMENTS DAILY BETWEEN MARCH 7- 12
GROUPS ADDED AS ANNOUNCED
SCHEDULE OVERVIEW:
THURSDAY 4/20
@ Petes Field w/ games, bike show, bike mainetence, workshops
@ Liquid Smoke
Thursday's lineup:
Inert
Ripped From the Root
SOS 1995
Maccabee
Those of the Noble
Eggplant Faerie Players
Delaney Dean
Apathy Wizards
Grass to Mouth
Roosevelt
Charge the Atlantic
Bent Vent
The Quintessential Jude
Slurpasaur
The Mad Gear
Zobrodome
Ghost of Mars
Pure Land
Friday 4/21
@ The Green Dragon Public House
@ MayDay Brewery
Friday's lineup:
Third Motion
Quinn Cicala and the Norwegian Backpackers
D'Vonna Taylor
C is for Cadaver
Old Fox Road
OH GRANDPA
Aye Mammoth
Ashes of Folly
Sixnip
The Strumms
True Fear
Negra
Flummox
Regular of the Obscene
Skullkin
Zug
Bad Culture
Saturday 4/22
@ Draculand
@ Boro Bar and Grill
@ MPD
@ Habitat for Humanity ReStore
@ Garage Bar and Sandwich Shop
@ The Alley on Main
@ MOAB
Saturday's lineup:
The Hollows
Thunderfrog
Allison Drive
Retro Pinocchio
Xyon
Duo
Jam Force F!ve
Tomato Face
Paige & the Texas Bargoyles
Mothyards
Chad Downing
Sterfry
Warlokk
Fischer's Kitchen
O, Summer
Cull
Mouth Reader
Heinous Orca
The Acorn People
Genie, Child of God
Medusa's Disco
Natalie Madigan
Jayme Be
Illiminate
Tank Rats
Knuckle Dragger
Bled to Submission
Abyss Walker
Sheep Shifter
Toxic Culture
Betty Vou Plait's Seed Circus
Gaffer Project
Tayls
Day Drive
Slider
trans*
Happenings:
72 bands
Tons of artists
Tons of art
Field and Chill Day
3 days of Fun
Ride a bike, skate, roller blade, ripstick or run bare footed. Come out to support bike/pedestrian advocacy, local artists and local businesses. THIS IS A FREE EVENT sponsored by local businesses and organized by a bunch of cool local folk. Designed with the intent to inspire, have fun, and promote local arts.
Keeping it weird in Murfreesboro since 2012.