Feeding the Hungry Monthly 2018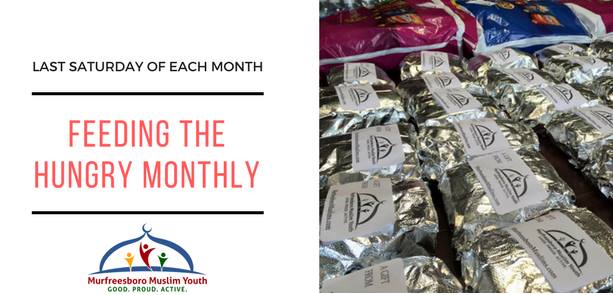 Feeding the Hungry Monthly 2018
January 27, 2018 @ 6:00 pm

-

December 29, 2018 @ 7:00 pm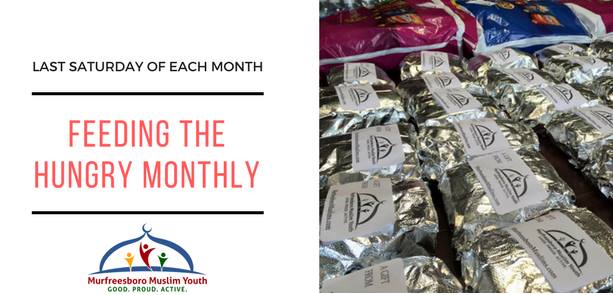 Asalamu Alaykum (Peace be upon you),
WHAT:
On the last Saturday of every month, the Murfreesboro Muslim Youth will serve food to one of the local homeless shelters. This is part of our feeding g the hungry community initiative.
——————————————————————
HOW TO HELP
– You may sponsor to cook for a day or more: https://doodle.com/poll/6r5gd6yarvpifvcz.
– You may donate the cost for a day and we will take care of everything.
https://donorbox.org/sponsor-the-food-for-a-day-for-the-shelter
——————————————————————
Your Responsibilities (if you chose to cook for a day):
– Cooking & delivering for around 35 people.
– Meals do not have to be individually wrapped.
Our Responsibilities :
– Reminding you few days ahead of time>
– Providing a contact for shelter and an exact number of meals.
Feeding those in need is regarded highly in our faith Islam. Prophet Muhammad said: he is not a true believer whoever goes to be full while his neighbor is hungry.
Thank you