Murfreesboro Community Rhythm Event at Mayday, March 22, 2017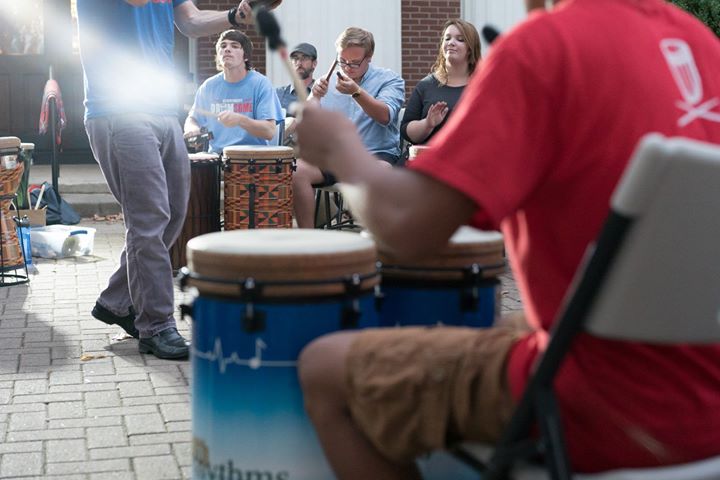 Murfreesboro Community Rhythm Event at Mayday, March 22, 2017
March 22, 2017 @ 6:00 pm

-

8:00 pm
Event Navigation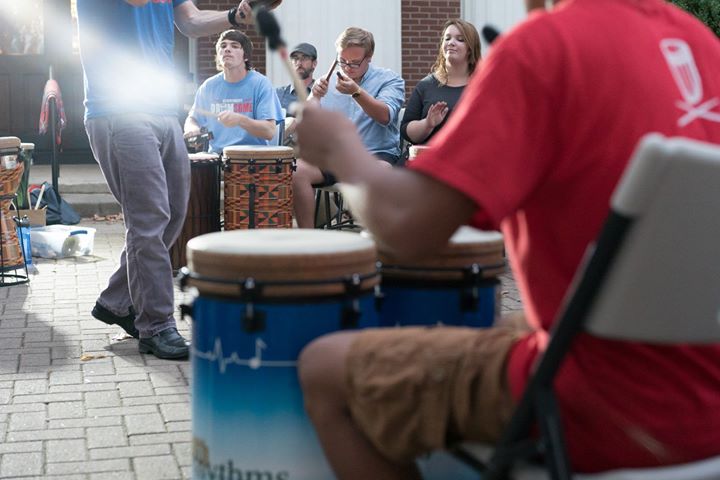 Mayday Brewery hosts a community rhythm event beginning at 6 p.m. on Wednesday, March 22, open to anyone at all who would like to participate in, or observe, a group drumming session.
Ross Lester, the rhythmic mastermind behind Everybody Drum Some, will direct the crowd of percussionists at the drumming event, held in late March to help ring in spring.
Everybody Drum Some, in partnership with the The Murfreesboro Pulse, presented similar group rhythm events in 2016 at the beginning of the summer and fall seasons. While those were held outdoors, in cooperative weather, organizers wanted to have an indoor/outdoor option for late March in case of cold or rainy weather, and Ozzy Nelson and his team at Mayday were kind enough to welcome the drummers to their facility with open arms, and full kegs.
"The coming of spring has always been a time to celebrate. When the weather gets nice, people get to feeling good," Lester said. "Getting together to play drums is a fun way to acknowledge and enjoy the rhythm of the changing seasons."
There will be no cost to participate in the event, which is open to drummers of all ages and skill levels. Mayday products will be available for purchase to anyone of legal age.
Those who have felt the beat at past Everybody Drum Some events, which include percussionists ranging from music professionals to toddlers, know the vibe. It's hard to dwell upon the troubles of the world when other community members surround you, all making music in unison
While collaboration and community are critical to these events, that social and musical framework does allow for some individual self-expression and creativity.
"Everybody has something to say, something to contribute. The drum circle is an opportunity for each person to express themselves as an individual, and yet for all of us to join our voices into one song. It's community communication," according to Lester.
He and his drum disciples will have the rhythmists calling and responding, crescendoing and decrescendoing, accenting in unison and freestyling.
"Sometimes folks come to these events not quite knowing what to expect," Lester said. "They may think to themselves, 'Everyone playing drums all at once? How can that work?' Then they are surprised and delighted to find that when all of the participants get on the beat together, we can make some truly amazing music!"
Bring a drum, tambourine, shaker, woodblock or percussion instrument of your choice if you have one; for those who may not own a drum, Lester will bring his extensive collection of instruments to share with the crowd.
All are welcome to come join the community in making some joyful music together.
For more information, find a Facebook event page for Murfreesboro Community Rhythm Event at Mayday, March 22, 2017, or visit everybodydrumsome.com.