Pride and Prejudice Auditions: Jan 7-9, 2018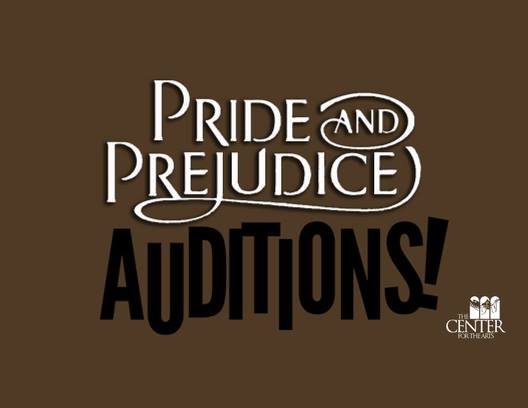 Pride and Prejudice Auditions: Jan 7-9, 2018
January 7 @ 5:30 pm

-

January 9 @ 10:30 pm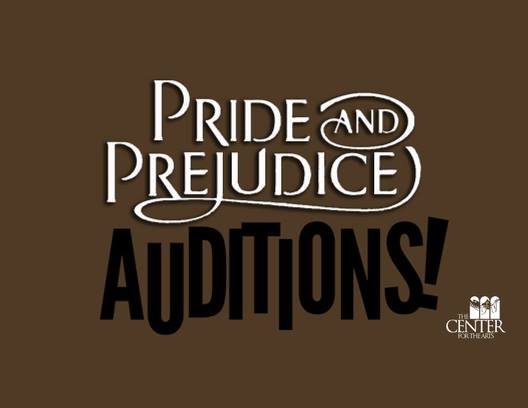 Open Auditions for Pride and Prejudice are:
January 7 @ 5:30 pm
January 8 @ 6:30 pm
January 9 @ 6:30 pm for callbacks
We are located at 110 W College St Murfreesboro, TN 37130
Please be prepared to complete an audition form and a waiver form.
What are you looking for?
Males and Females, mostly ages 16ish to 50ish. Also need 1 female between 50ish and 70ish.
What should I bring?
A prepared (memorized) one-minute or so long monologue.
What should I wear?
Anything is fine.
​
What should I be prepared to read?
We will read from the script. Prepare a British accent if you feel comfortable.
​
I am unable to attend. What can I do to audition?
Upload a video of your monologue to YouTube and email the link and dates of availability for January and February to nataliequinn80@gmail.com
​
What if I have additional questions or concerns?
Email the director at nataliequinn80@gmail.com
​
Roles:
*Preferred ages of actors are in parentheses
ELIZABETH BENNET – THE SECOND ELDEST DAUGHTER, INDEPENDENT AND WITTY (18-30ish)
JANE BENNET – THE ELDEST, MOST BEAUTIFUL AND KINDEST DAUGHTER (18-30ish)
MARY BENNET – THE MIDDLE DAUGHTER, FREQUENTLY OVERLOOKED BY HER PARENTS (15-25ish)
KITTY BENNET – THE SECOND YOUNGEST DAUGHTER; SILLY, LOVES TO DANCE AND FLIRT(15-25ish)
LYDIA BENNET – THE VERY YOUNGEST DAUGHTER, ALSO SILLY, LOVES TO DANCE AND FLIRT (15-25ish)
MRS. BENNET – THE SWEET, BUT UTTERLY SILLY MOTHER OF FIVE DAUGHTERS; SHE WANTS THEM ALL TO MARRY WELL AND CARES MUCH ABOUT WHAT OTHERS THINK OF HER FAMILY (40 to 50ish)
MR. BENNET – THE FATHER; HE IS KIND AND PATIENT WITH EVERYONE (40 to 60ish)
CHARLOTTE – ELIZABETH'S BEST FRIEND, SHE IS OLDER THAN LIZZY (27) AND UNMARRIED
MR. BINGLEY – A CUTE, RICH GENTLEMAN WHO'S COME TO STAY IN TOWN (27ish)
CAROLINE BINGLEY – MR. BINGLEY'S SNOBBY SISTER (20 to 30ish)
MRS. HURST – MR. BINGLEY'S OTHER SISTER/FEMALE BALL GUEST 1 (20 to 30ish)
MR. DARCY – A SNOBBY, RESERVED GENTLEMAN WHO IS FRIENDS WITH MR. BINGLEY (25 to 40ish)
GEORGIANA DARCY – MR. DARCY'S VERY SWEET YOUNGER SISTER/FEMALE BALL GUEST 2 (15 to 20ish)
MR. DARCY'S HOUSEKEEPER/FEMALE BALL GUEST 3 (age not important)
LADY CATHERINE – MR. DARCY'S RICH, POWERFUL, SNOBBY AUNT (50 to 70ish)
MRS.GARDINER – THE GIRLS' AUNT/FEMALE BALL GUEST 5 (age not important)
MR. GARDINER – THE GIRLS' UNCLE/MALE BALL GUEST 5 (age not important)
MR. WICKHAM – AN OFFICER INTERESTED IN ELIZABETH /DOUBLES AS MALE BALL GUEST 6 (18 to 30ish)
ANNE – LADY CATHERINE'S SICKLY DAUGHTER/FEMALE BALL GUEST 4 (age not important)
MR. COLLINS – A COUSIN OF THE GIRLS, WHO PRACTICALLY WORSHIPS LADY CATHERINE (age not important)
COLONEL FORESTER – A FRIEND OF MR. DARCY/MALE BALL GUEST 7 (age not important)
SARAH, THE BENNET'S HOUSEMAID/FEMALE BALL GUEST 5 (age not important)
KATE, SERVANT TO LADY CATHERINE AND THE BINGLEYS/FEMALE BALL GUEST 6 (age not important)
OFFICER 1/MALE BALL GUEST 1 (age not important)
OFFICER 2/MALE BALL GUEST 2 (age not important)
OFFICER 3/MALE BALL GUEST 3 (age not important)
OFFICER 4/MALE BALL GUEST 4 (age not important)