Rock 'n Roll Yard Sale (part trois)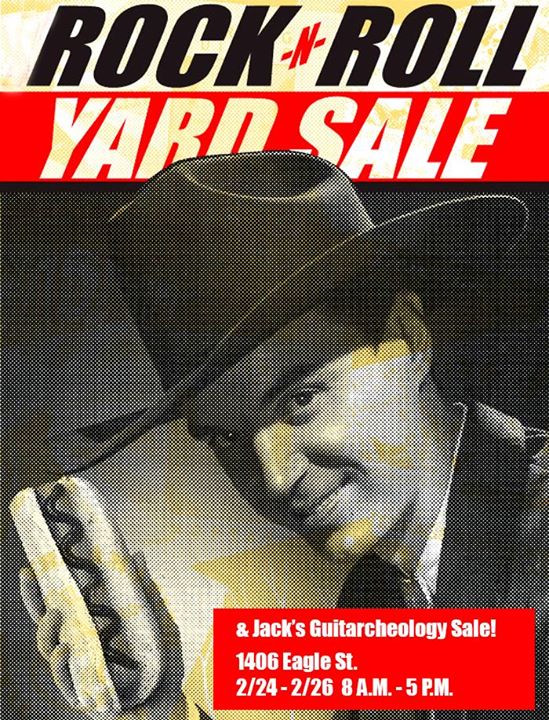 Rock 'n Roll Yard Sale (part trois)
February 24, 2017 @ 8:00 am

-

February 26, 2017 @ 2:00 pm
Event Navigation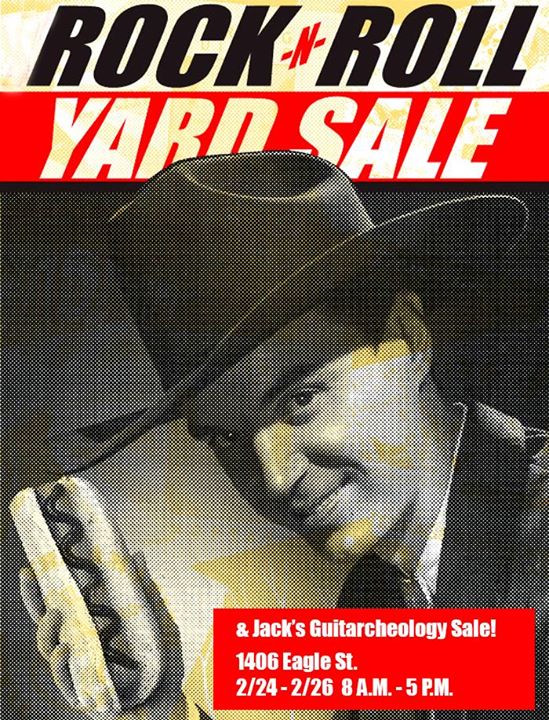 Well, We are going to have another Rock N Roll yard sale!
This one will also serve as the first sidewalk sale for Jack's Guitarcheology! I will have all my guitars out and ready to be played.
Hours:
Fri.: 8 a.m. – 5 p.m.
Sat. 8 a.m. – 5 p.m.
Sun 8 a.m. – 2 p.m.
If you want to pack some stuff out and sell it, send me a message and I will save you a spot. I would love to have a few other people selling stuff as well. I will push this event, so you can bank on there being some people there to buy.
People who have agreed to sell so far:
Jayme & Jack Brunson.
Delaney & Ethan
Allen Walker
Miranda Leigh Ann Johnson
Jeff Gillespie
James Michael Cunningham
Jessica Hayes
Mattie Tennant
More TBA, lemme know if you want to come set up.
I am going to start setting up at eight every morning. Feel free to come browse while I set up. On Sunday, when everything is done, I am going to use my truck (and if anyone else has a vehicle that can haul stuff) and load up whatever is left to donate to A Room at the Inn (Domestic Abuse/Homless Shelter). They took everything last time. I encorouge other's to do that same, gettin; rid of stuff you don't need feels good.
There will be music playing. Feel free to BYOB.
Things that I will be selling (things to sell):
GUITARS AND GEAR
Clothes
Appliances
Movies
Music
Video Games
Records
Shoes
Novelties
Some Furniture
Collectibles
VHS Tapes
Decorative Items
AND MORE!