Sexual Assault Advocacy Training
April 18 @ 9:00 am

-

4:00 pm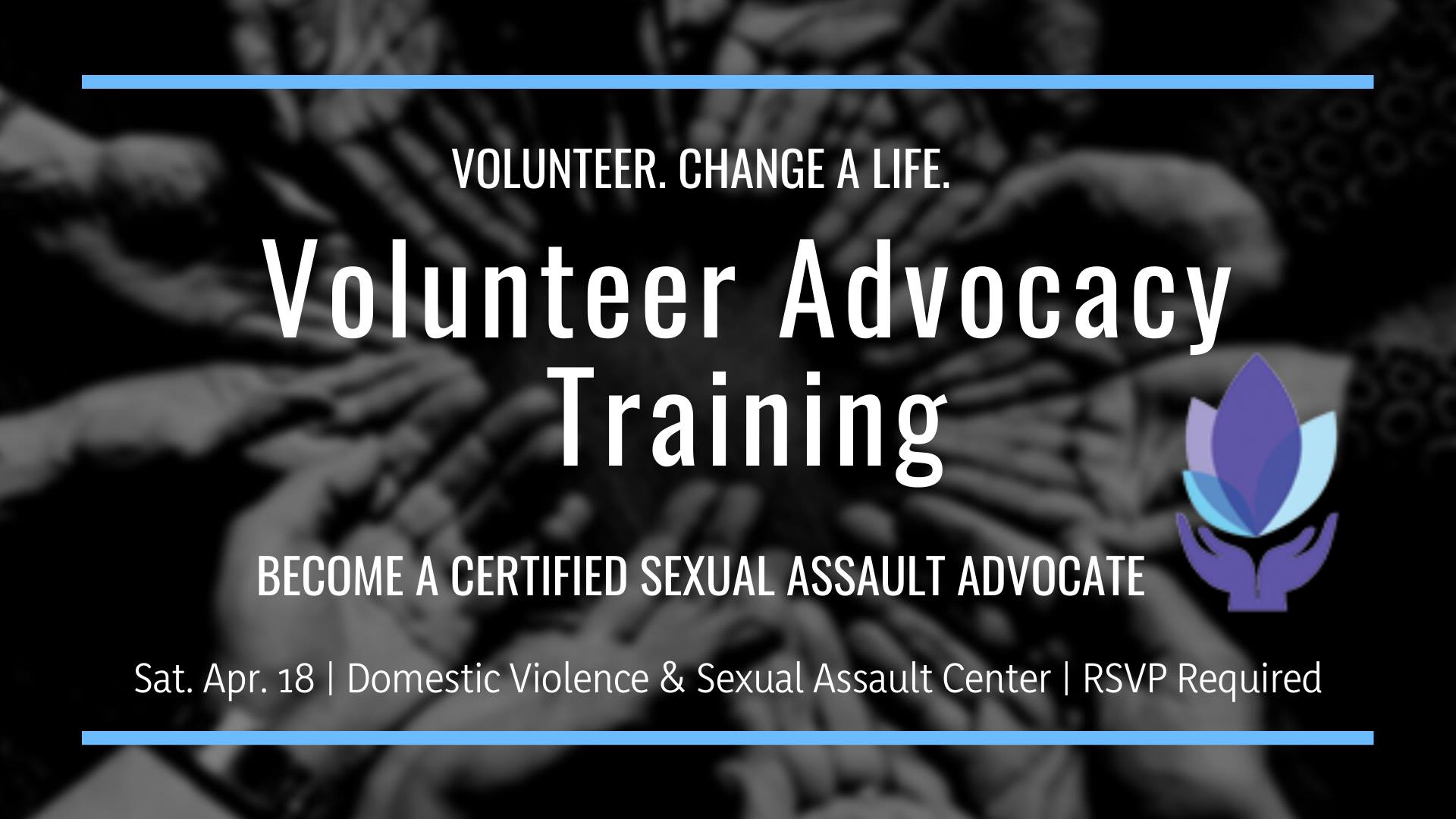 Become a certified Sexual Assault Advocate with our center! This anticipated training, only held 2x per year, will supply individuals with the skills necessary to support a local sexual assault survivor through the crisis of an assault.
Sexual Assault Advocates have a vital role within our center, ensuring ALL survivors have an advocate available to assist them with resource referral, hospital or DVSA Center SAFE Room accompaniment for a forensic exam, and crisis support.
This training will certify you to answer our center's 24/7 sexual assault crisis lines, provide you with new skills or enhance those you may already have as it relates to victim support, and allow you to meet like-minded individuals ready to support survivors.
Coffee, lunch, and new friendships provided!
*****REQUIREMENTS****
RSVP to be emailed to volunteer@dvsacenter.org
Volunteer Application (given upon RSVP)
Willing to commit 3-6 months time volunteering with DVSA Center
Questions??
Message us! We look forward to having new people join our team!