The Wedding Dress Book Group Discussions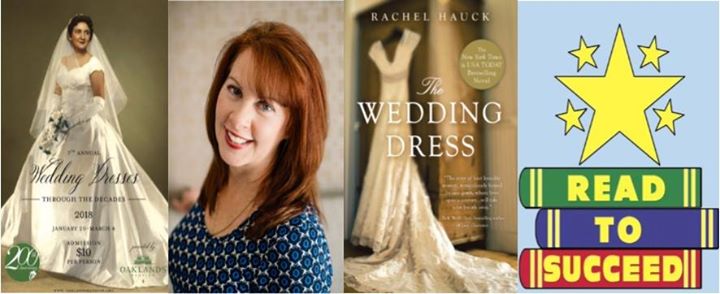 The Wedding Dress Book Group Discussions
February 6 @ 9:00 am

-

February 27 @ 7:00 pm
Event Navigation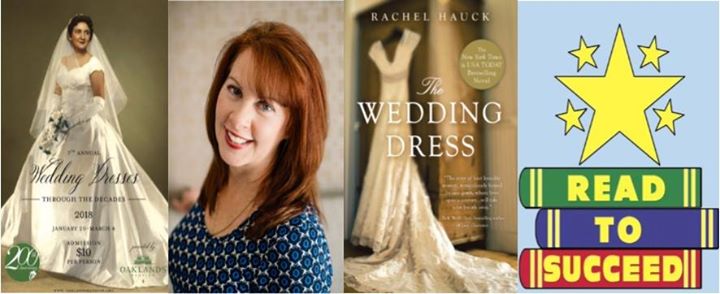 During the Wedding Dresses Through the Decades exhibit, we invite our guests to read The Wedding Dress by Rachel Hauck. Through a community partnership with Read to Succeed, book group discussions will be offered during the dates of the exhibition in conjunction with "UnPlug & Read" month in February. For more information about Read to Succeed, visit http://www.readtosucceed.org/.
Book discussions are free to participate, but you must have a reservation as seating is very limited. After the book discussion, you are invited to view the wedding dress exhibit with admission of $10 per person.
To make a reservation, please email mb@oaklandsmansion.org or call 615-893-0022. Book discussion groups will take place at Oaklands in February:
6th at 9am & 6pm
13th at 9am
17th at 10am
18th at 2pm
20th at 9am
27th at 9am & 6pm
The book, The Wedding Dress by Rachel Hauck, will be available for purchase at $15.99 in the museum gift shop, online, at local book retailers or can be checked out for free at the Linebaugh Public Library System.
An author night will also take place on March 1st with Rachel Hauck presenting her book and answering questions. Tickets for the author night are available at http://www.oaklandsmansion.org.
Even adults need to unplug and read, so join in with us as we explore wedding dresses!