Firefighters extinguish machine fire at recycling center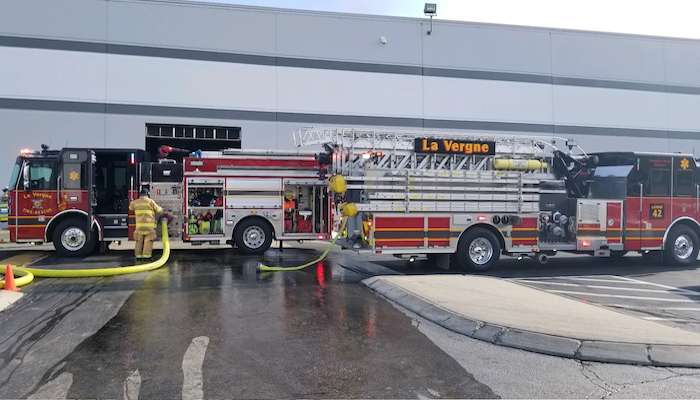 Three businesses located in one large warehouse facility were evacuated in La Vergne this morning as a precaution after a machine caught fire at a recycling center.
Employees at Sims Recycling Solutions, located on New Sanford Road, called 911 after a shredder caught fire around 10:45 a.m. Heavy smoke and flames were visible when fire fighters arrived. Sims Recycling Center and the other businesses were evacuated as a precaution.
No injuries were reported and the evacuations at the other businesses have been lifted.