Fountains at Gateway announces i3 Verticals office lease and new conference center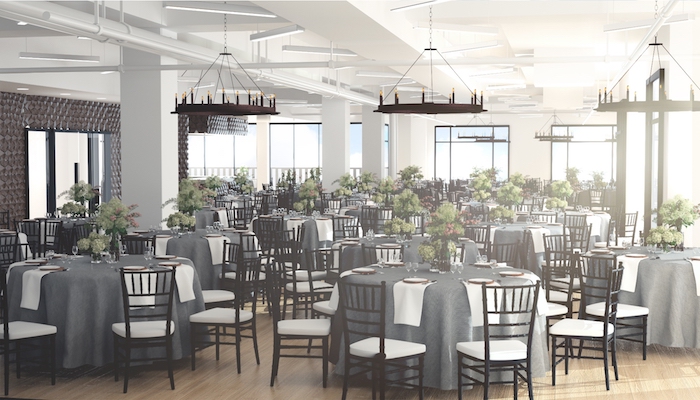 i3 Verticals, a leading provider of integrated payment and software solutions, has leased 8,500-square-feet of office space on the top floor of One Fountain Plaza at Fountains at Gateway, a Class A corporate office campus and retail district in Murfreesboro, announced developer Scott Graby, president of Hearthstone Properties.
According to Greg Daily, Chairman and CEO of i3 Verticals, the company plans to begin construction on the new office space in May 2018 and completion is expected by July 2018.
"We are delighted to be expanding i3 Verticals' deep Middle Tennessee roots to Murfreesboro and Rutherford County," commented Greg Daily. "Murfreesboro is a particularly attractive location for this important operations facility because it offers both an experienced and mature workforce and the ability to build our team locally over the longer term with qualified, technology-focused job seekers graduating from Middle Tennessee State University. We also found an outstanding facility at Fountains at Gateway, which we believe will be an attractive location for our employees and which we believe has the flexibility to meet our needs now and for the foreseeable future."
"Fountains at Gateway was designed to serve modern, technology-based corporate tenants such as i3 Verticals, with a walkable retail district that includes a variety of restaurants and shops as well as corporate putting greens and pocket parks for relaxation," said Graby. "i3 is a highly regarded and successful company, and it is truly a pleasure to welcome them as Fountain's first office user to enjoy the amenities and business lifestyle at Fountains."
Graby also announced that Hearthstone Properties has leased 6,700-square-feet of office space on the same floor for a conference center.
Fountains conference center will include 6,700-square-feet of meeting and event space as well as 1,900-square-feet of covered outdoor terrace space that wraps the conference center on two sides, overlooking Gateway Island Park and the surrounding greenspace. The center will feature sleek, modern finishes and include a large meeting space with wall-to-wall views that accommodates more than 300 people. A 20-person board room overlooking the front of the development will provide executive meeting space for office tenants. Full audio-visual amenities and a warming kitchen with serving areas will be available to conference center users.
"We have always envisioned an upscale event venue as a key amenity and feature of Fountains," said Graby. "With a goal to capture the beautiful views of the entire Gateway District and Gateway Island Park, a design emerged that showcases the fourth floor panoramic views and utilizes the open-air terrace for mingling or outside dining. While the main area will serve multiple uses for larger groups, the smaller boardroom will serve as an amenity for Fountains corporate tenants."
Construction of the conference center begins in May and will open in September. Online reservations will begin June 1 at the Fountains at Gateway website.