Genealogy Assistance available at Linebaugh Public Library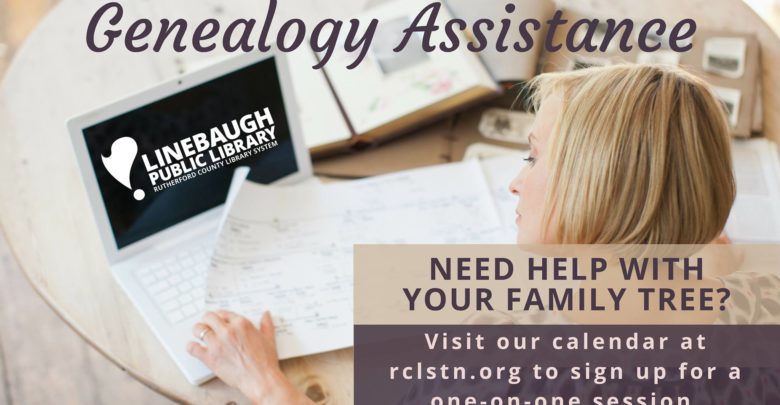 Are you curious about your heritage or needing help with your family tree? You can receive special one-on-one assistance at Linebaugh Public Library. You can now sign up to secure one session with a volunteer from the Linda S. Smith Genealogy Group.
This service is free by reservation only. Contact  to make your reservation. It is suggested that before you come in for your session that you collect any family information that you already know prior to the meeting and bring it with you, along with pen and paper. Please print the worksheet linked before to get started  https://www.ancestrycdn.com/institution/Pdf/US/anchart-9488474a.pdf .
For more information on dates and times or to reserve your spot please click here to visit the library home page.
Contact (615) 893-4131 for more information.