Gold's Gym Tennessee is growing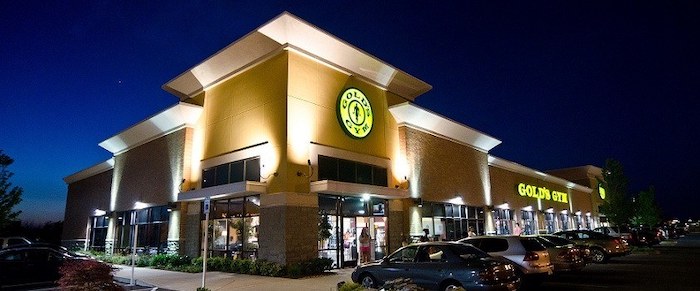 Gold's Gym Tennessee with 6 locations surrounding the Nashville area has acquired 8 fitness centers in East Tennessee owned and operated by Gold's Gym International in Dallas, TX, and formerly operated by the Rush. This purchase gives Gold's Gym Tennessee almost exclusive coverage throughout the state of Tennessee with 14 locations, soon to be 15 with the addition of a new fitness center in Mt. Juliet. In addition, Gold's Gym Tennessee now becomes the 2nd largest Gold's Gym Franchisee in the United States.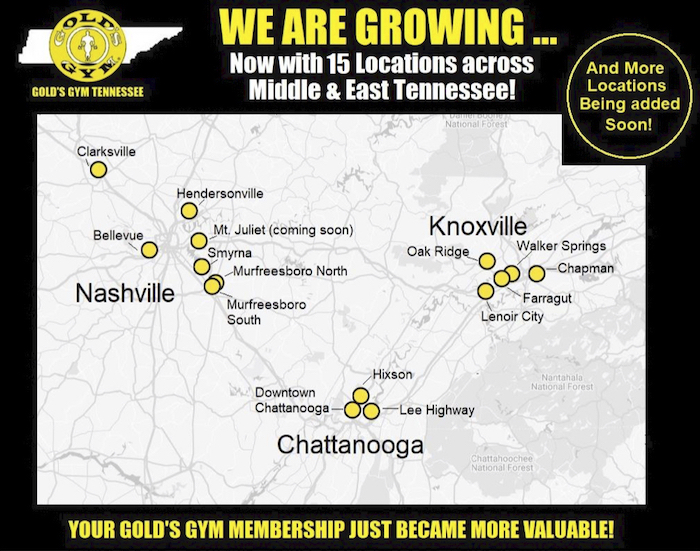 Gold's Gym Tennessee is owned by 3 partners and their spouses who all live locally in the middle Tennessee area, John and Tiffany Davis, Andrew and Liz Davis, and Robert and Holly Dennis. Reflecting on the last 10 years since opening Gold's Gym Murfreesboro on October 5, 2009, John Davis stated "It's hard to believe we started with just one location in Murfreesboro just 10 years ago and we will now operate 15. It's a great way to celebrate our 10 Year anniversary since coming to Tennessee."
Gold's Gym has planned an official celebration of its 10 Year anniversary in all of its Nashville based locations this Saturday, October 19th, with special door prizes, new class launches, giveaways, and huge membership specials. The event is free and open to the public!
Gold's Gym Tennessee will assume all operations of the East Tennessee clubs immediately.
All current members will now have access to all locations in the Nashville, Knoxville, and Chattanooga areas. Davis added "we want to thank all of the members, employees, and vendors, both past and present for your support these past 10 years, as we could not have realized our tremendous growth and success without you".
For any questions, please email us at customerrelations@goldsgymtn.com.