Ruby Geraldine Bennett 'Jerry' Dement obituary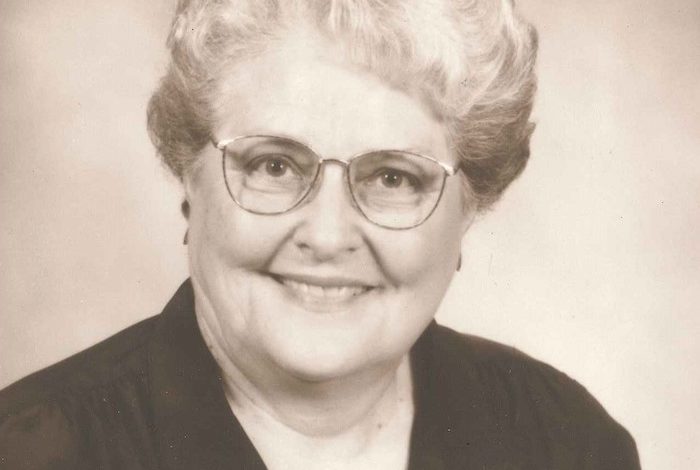 Ruby Geraldine Bennett 'Jerry' Dement, age 90, of Lascassas, died February 14, 2020. Mrs. Dement was a native of Cleveland, TN and was the daughter of the late Clara A. and Andrew Franklin Bennett, Sr.
Funeral services will be at 1:00PM Monday at Woodfin Memorial Chapel. Rev. Marshall Gupton and Ron Medlin will officiate. Burial will be in the Hollywood Cemetery at Wartrace.
Mrs. Dement is survived by her daughter, Ann Dement Pockat and her husband Richard of Charlotte, NC; sons, Robert Allen Dement and his wife Mary Ann of Mableton, GA, Edwin Wallace Dement and his wife Elizabeth of Pekin, IN, Joseph Miller Dement and his wife Patti of Fletcher, NC; 11 grandchildren and 11 great grandchildren. Mrs. Dement was preceded in death by her husband of 63 years, Joe Jack Dement; her sisters Lillian Colleen Bennett, Billie Lou Bennett Wooten and brother, Andrew Franklin Bennett, Jr.
Mrs. Dement was a member of North Minister Presbyterian Church. She was a retired teacher with Murfreesboro City Schools. She received her BS degree and her Master's in education from Middle Tennessee State University. Mrs. Dement was a longtime member of the Rutherford County Farm Bureau, Rutherford County Soil Conservation District, Delta Kappa Gamma, Beta Epsilon Sorority, was a 50-year member of the Eastern Star, a member of the Golden Raiders Society and a member of the Lascassas-Milton Lions Club.
Grandsons and friends will serve as pallbearers.
Memorials may be made to the Joe Jack and Jerry Dement Endowed Scholarship at MTSU.
Visitation will be Sunday from 3:00PM to 7:00PM at Woodfin Memorial Chapel. www.woodfinchapel.com