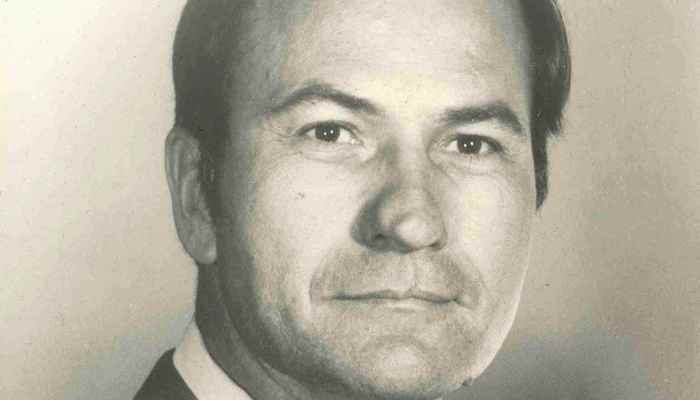 Joe Vernon Reynolds, Sr., age 89 of Murfreesboro, TN, passed away Saturday December 1, 2018. A native of Snyder, TX, he was the son of the late Clyde and Nonnie Jo Roggenstein Reynolds. Mr. Reynolds was also preceded in death by his wife, Rheanel Haywood Reynolds who died in 2004.
Mr. Reynolds is survived by his son, Joe Vernon Reynolds, Jr. and his wife Doreen of Watertown, TN; a daughter, Yevette Mearns and her husband George of Spring, TX; grandchildren, Bryce Mearns and his wife Heather, Sharnel Mearns, and Jolene Figueroa and her husband Rebel; and two great-grandchildren, Jaycee and Kinlee Mearns.
Visitation will be from 4:00 PM to 8:00 PM Tuesday at Woodfin Chapel, Smyrna. Funeral service will be 1:00 PM Wednesday at Smyrna Church of Christ with visitation one hour before the service. Burial will follow in the College Grove Cemetery in College Grove, TN, with family and friends serving as pallbearers.
Mr. Reynolds was a member of Smyrna Church of Christ, a US Air Force veteran, and a retired Minister and Missionary.
An online guestbook for the Reynolds family is available at www.woodfinchapel.com.
Woodfin Chapel, Smyrna. 615-459-3254.