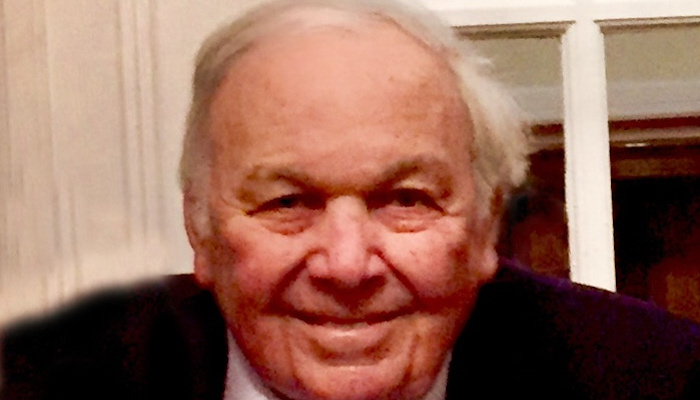 Dr. Joe Tom Walker, age 90, of Beech Grove, TN died Wednesday, March 7 th , 2018. He was a native of Beech Grove and was the son of the late Bill and Jamie Covington Walker. He was also preceded in death by his wife, Elizabeth Davis Walker; son, Tom Walker; and brother, Dr. Billy Walker.
Funeral services will be 11:00AM on Friday, March 9th at Woodfin Memorial Chapel. The Reverend Colin M. Ambrose will officiate. Burial will be in the Beech Grove Cemetery. Visitation will be Thursday from 4:00PM to 7:00PM at Woodfin Memorial Chapel.
Dr. Walker is survived by his son, Bill Walker of Murfreesboro; daughters, Pallie Jones and her husband David of Murfreesboro, Sally Boklage and her husband Paul of Nashville, and Mary Lynne Walker and her husband Brian Johnson of Beech Grove; grandchildren, Wade Gaither and his wife Susan, Stevie Pagello, Zac Rooks, Cody Rooks, Harley Walker, Coleman Walker, Andrea Holbrook and her husband Chris; great-grandchildren, Sally Anne and Ruby Gaither, Eva and Eli Pagello, and Ellen and Russell Holbrook.
Dr. Walker served as a captain in the United States Air Force during the Korean War. He practiced dentistry from 1954 until he retired his license in 2008. He was a past president of the Tennessee Dental Association and served on the Board of Examiners and Board of Dentistry under several governors. He was a co-founder of the Middle Tennessee Dental Study Club and continued to be active after retirement. He enjoyed attending these meetings with his grandson, Wade Gaither, DDS. Dr. Walker was a pioneer in the long-term care industry, opening his first facility in 1969. He was a long-time member of the Tennessee Health Care Association and served in many capacities including the Presidency. Dr. Walker's lifelong passion was farming, and he moved back to the farm in 1975. His love of farming continued throughout his life until after his 90th birthday.
Pallbearers will be David Jones, Paul Boklage, Wade Gaither, Zac Rooks, Cody Rooks, Coleman Walker, Joe Pagello, Ron Davis, Bobby Davis, Brian Johnson, Chester Faulk, Joseph Faulk, and Jim Walker.
Memorials may be made to the Tom Walker Memorial Scholarship Fund, Fairfield Church of Christ (3521 Fairfield Pike, Bell Buckle, TN 37020), or Alive Hospice of Murfreesboro.
The family would like to express their appreciation to the seventh floor nurses and caregivers of St. Thomas Rutherford Hospital and to Alive Hospice. Their compassion and care was exceptional.
Online condolences can be made at www.woodfinchapel.com. WOODFIN MEMORIAL CHAPEL. 615-893- 5151.