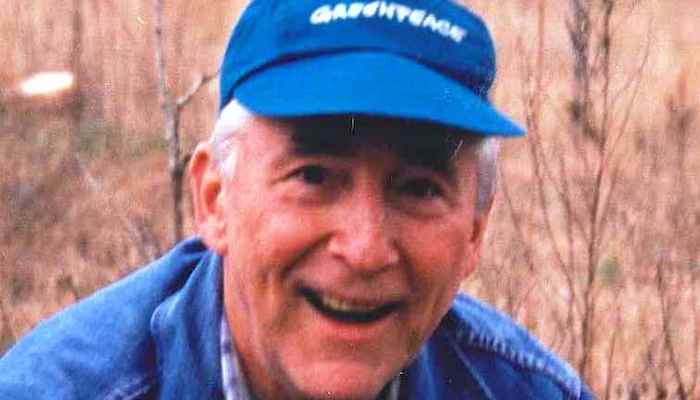 John Howard Lacey, age 95, departed this life December 1, 2018 after a brief illness. He was preceded in death by his wife, Ivy Constance "Kate" Lacey, brother, Richard Norman Lacey, and his parents, Dorothy Vida Munn Lacey and Horace Edgar Lacey. He is survived by his son, Philip Lacey and his wife Gail of St. Petersburg, FL, daughter, Katherine Lacey Patrick and her husband Gary of Murfreesboro, TN, grandsons, Michael Joseph McDonough and his wife Terri, and Colin Adams Lacey, and great-grandson, Geoffrey Wayne McDonough and his wife Caitlyn.
He was born in London, England, July 18, 1923. As a boy he was an avid outdoorsman and Boy Scout. He served in the British Royal Navy during World War II and survived Hitler's Blitz bombing of London. After the war he emigrated with his wife and children to Canada and later to the United States, working in the electronics/aerospace industry. In mid-life he felt called to the ministry and left his position in the business world to enter the seminary at the University of the South. He was subsequently ordained as an Episcopal minister and served at two churches in Florida before retiring.
Although he suffered from Alzheimer's dementia in the final decade of his life, he was able to keep up with his crossword puzzles, read many books and was apt to quote anything from the Bible and Shakespeare to old Vaudeville songs. He loved to be out in nature where he found himself the closest to God. He was beloved by his family and will be greatly missed. He truly was one of the Great Generation.
Visitation will be held from 4:00 PM to 8:00 PM Thursday at Woodfin Memorial Chapel.
Celebration of Life service will be held 10:00 AM Friday at Woodfin Memorial Chapel with Pastor Phillip Robinson officiating. Burial will follow in Evergreen Cemetery.
An online guestbook for the Lacey family is available at www.woodfinchapel.com.
Woodfin Memorial Chapel. 615-893-5151.