Kenneth Clyde Evans obituary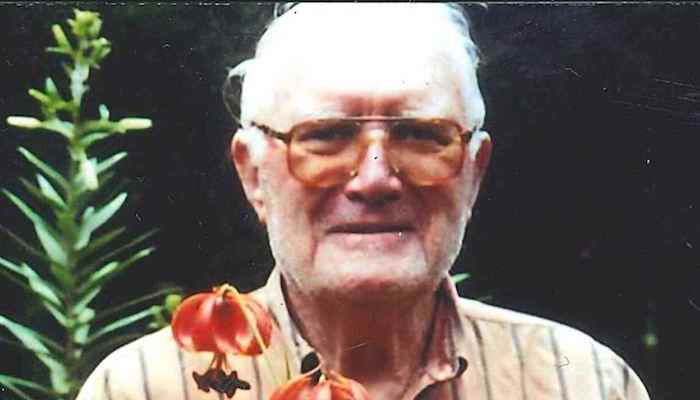 Mr. Kenneth Clyde Evans, age 95, of Murfreesboro, TN passed away Thursday, February 8, 2018. He was born in Rutherford County, TN to the late James Clyde and Lola Bell Kelton Evans. Mr. Evans was a lifelong resident of Rutherford County. He proudly served his country in the United States Army during World War II. Mr. Evans worked at the Alvin C. York Medical Center in Murfreesboro and was a member of the Baptist church.
Mr. Evans is survived by his daughters, Pamela Maynard and her husband Frank of Murfreesboro, Beverly Jernigan and her husband Michael of Beechgrove, TN and Jani Tarpley of Murfreesboro; daughter-in-law, Barbara Evans of Iowa; sisters, Martha Sprinkle of Sebring, FL and Ina Bell Cooper of Donelson, TN; grandchildren, David and Mary amEnde, Frankie Kenneth Maynard, Kimberly Tarpley, Jason Maynard, Ashley Jernigan, Scarlett and Michael Freeze, Buddy Jernigan, Jennifer Evans, Kenny Evans, and Gwendolyn and Zach Ferrell; great-grandchildren, Drake Barcroft, J.D. Gunn, Kendra Maynard, Benjamin Maynard, Cheyenne Anier, Alicia Watson, Evan Clyde Gunn, Nathan amEnde, Abigail Maynard, Brienna amEnde, Garrett Maynard, Wayne Jernigan, Ashton Freeze, Andalasia Ferrell, and Theodore Ferrell. In addition to his parents, he was preceded in death by his wife, Irene "Rink" Evans; son, Donald Kenneth Evans; brothers, James Edmond Evans, Bill Evans, and Jay Evans; and sisters, Jody Benson and Bess Evans.
Visitation with the family will be Monday, February 12, 2018 from 11:00am until 1:00pm at Woodfin Memorial Chapel. Funeral services will be Monday, February 12, 2108 at 1:00pm at Woodfin Memorial Chapel. Michael Jernigan, Zachary Ferrell, and Frank Maynard will officiate. Burial will follow in Evergreen Cemetery. Grandsons and great-grandsons will serve as pall bearers.
An online guestbook is available for the family at www.woodfinchapel.com. Woodfin Memorial Chapel (615) 893-5151