Loretta Maxine Walchle Gebert obituary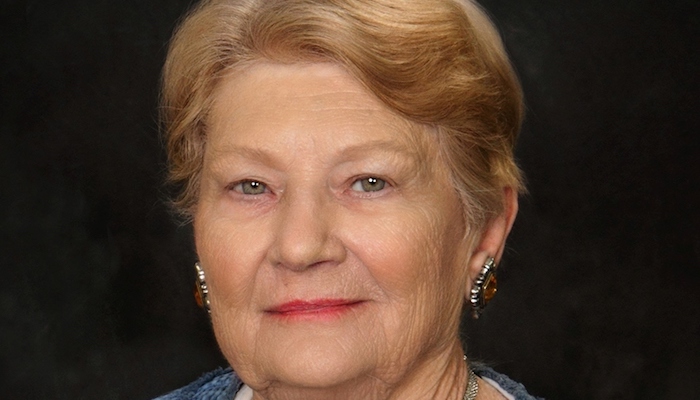 Loretta Maxine Walchle Gebert passed away peacefully, Monday, February 26, 2018, at home in Murfreesboro, Tennessee. She was born November 22, 1922 in Berne, Indiana and was proceeded in death in 2002 by her beloved husband of 60 years, Richard Earl Gebert.
She is survived by her two children, Kaylene and Kenton and one surviving sister, Carol Rohrabaugh of Northbrook, IL. She also has three grandsons, Brandon Long of Mandeville, LA; Christopher Gebert of Accord, NY; and Taylor Gebert of Miami, FL, and eight great grandchildren, Trent, Brandt, Taylor, Cleo, Farrah, Isabelle, Gabriella, and Sophia.
Raised in Fort Wayne, Indiana, she met Richard at Salem United Church of Christ and was a lifelong Christian. Loretta worked for the Fort Wayne Community Schools for 17 years.
After Richard's retirement from 45 years at General Electric, Loretta and Richard enjoyed traveling internationally and visiting their children and grandchildren. They also enjoyed their home in Fort Wayne, a lake residence in Angola, IN and a winter residence in Port Charlotte, FL.
After the death of her husband, Loretta moved to Murfreesboro and joined the First Presbyterian Church. She was a lifelong member of numerous women's and couple's church groups, including the Murfreesboro Women's Club.
In lieu of flowers, donations may be made to First Presbyterian Church in Murfreesboro or Alive Hospice and an online guestbook is available for the Gebert family at www.woodfinchapel.com