MFRD Responds to Fully Involved Duplex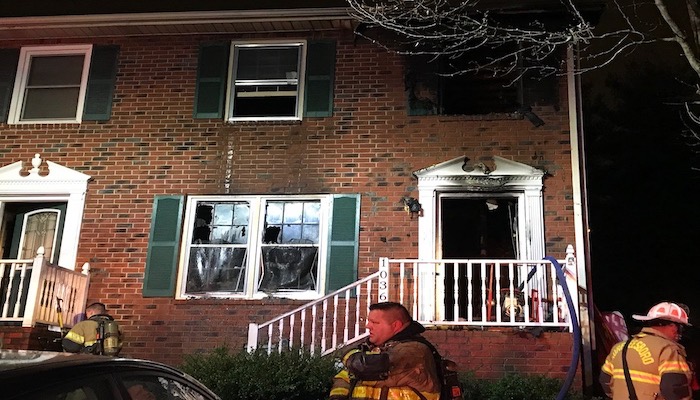 Murfreesboro Fire Rescue's Districts 1, 3, and 4 and Rescues 2 and 8 responded to a two-story duplex fire at 1036 Silver Court around 5:45 Friday night.
Crews arrived on scene to find one side of the duplex fully involved on the first and second floors.
According to Battalion Chief Daryl Alexander, crews got the fire extinguished quickly and were able to keep it from spreading to the other unit.
Several initial reports suggested that there were people inside the affected unit, but fortunately multiple searches confirmed no one was inside.
The cause of the fire is unknown at this time. The Fire Marshal's Office is en route to investigate.
More information will be released as it becomes available.