MPR Registration for Summer Camps 2019 Opens March 1st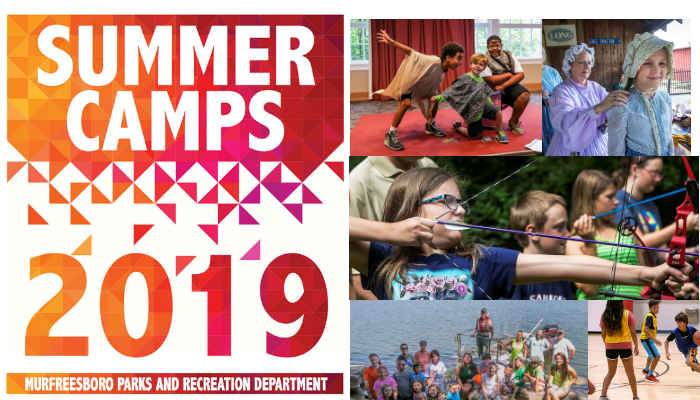 Registration begins March 1, 2019 at 8:00 a.m. for all Murfreesboro Parks & Recreation Summer Camps.
IMPORTANT! If you plan to register online, contact Debbie prior to March 1 at the Administrative office (dterry@murfreesborotn.gov, 615-890-5333) to obtain your Parks & Recreation account number.
Check out the website for more information on each of the camps listed below:
https://www.murfreesborotn.gov/1550/14887/Summer-Camps
ADVENTURE CAMPS I AND II
WILDLIFE CAMP
TENNIS CAMPS
EXPLORERS CAMP
TEENS: SUMMER KAYAK CLUB
CHEER CAMP
SPORTS CAMP AT SPORTS*COM
PIONEER CAMP
GUARD START JR. LIFEGUARD CAMP
YOUTH VOLLEYBALL CAMP
HISTORY THROUGH THE ARTS CAMP
ULTIMATE BABY SITTER'S CLUB
DISNEY AT THE MOVIES!
NIGHT ON BROADWAY!