Nurses for Newborns Receives $40,000 Grant from The Healing Trust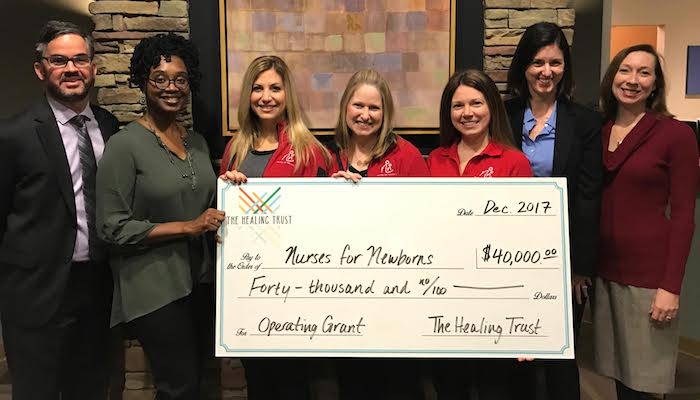 Nurses for Newborns of Tennessee received a grant from The Healing Trust, which awarded funds totaling over $1.1 million in its most recent grant cycle. The Nurses for Newborns grant was for $40,000 and will be used for providing in-home nurse visits to at-risk infants.
Nurses for Newborns is dedicated to reducing infant mortality by sending registered nurses into the home to provide physical assessment, education, and positive parenting skills to at-risk families. While Tennessee's infant mortality rate is improving, it continues to be higher than the national average, largely in part due to preventable sleep-related deaths. Every family served by Nurses for Newborns is taught safe sleep practices to increase the baby's chance of survival. On average, it only takes $1,000 for Nurses for Newborns to serve a family.
"We are deeply grateful for the life changing work done by these 26 grantee partners, "said President & CEO Kristen Keely-Dinger. "Their efforts to improve the health of our community is inspiring, and we look forward to working in partnership with them." The mission of The Healing Trust, a private grant making foundation, is the sacred work of fostering healing and wholeness for vulnerable populations through strategic investing, philanthropy, and advocacy.
Recipients of the contributions include non-profit organizations from 40 counties in Middle Tennessee that focus on advocacy, physical health, mental health, recovery from alcohol and drug abuse or healing from abuse, neglect, and violence. This year's grants bring the collective grant making of The Healing Trust to over $76 million since 2002. The Trust, while created out of the sale of Baptist Hospital to Ascension Health/St. Thomas Health Services, is a private, independent foundation and is not affiliated with the St. Thomas Health Services or the St. Thomas Health Services Fund.