Oakland High School DECA competes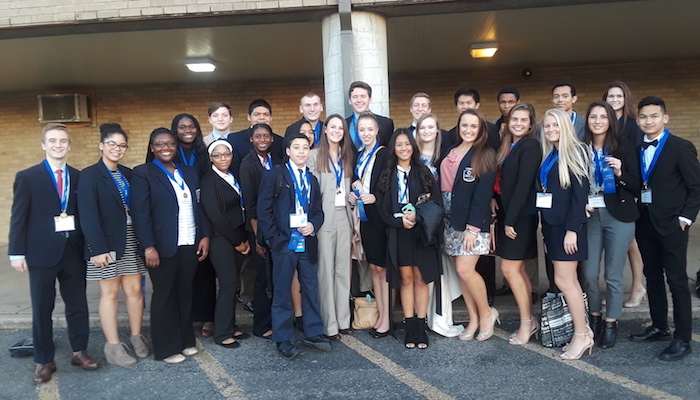 The following students placed at DECA District Competition last Friday. They qualify to compete at State DECA in March.
1st place
Ryan Seibert- Food Marketing
Devin Dixon/Jailyn Elgin- Hospitality Services Team
Kendall Davis- Principles of Hospitality and Tourism
Breja Hooks/MaryBeth Wich–Oakland High School Sports and Entertainment Marketing Team
2nd Place
Wyn Blankenship/Margo Leskinen- Buying and Merchandising Team Decision Making
Shanice Bedford Hotel and Lodging Mgmt.
Caleb Perkins- Principles of Finance
Robert Gordon/Natalie Synarong- Marketing Management Team
3rd Place
Austin Boyd/Marshall Wright- Entrpreneurship Series
Thang Hua/Jaylen Loyd- Financial Services Team
Angelina Clark- Professional Selling Event
4th Place
Nitttxon Inthavong/Breez LaLonde- Business Law ad Ethics Team
For more information about DECA at Oakland High School, please contact the club sponsor, Lisa Tate (tatel@rcschools.net).