Palmetto Moon Opens New Store at The Avenue Murfreesboro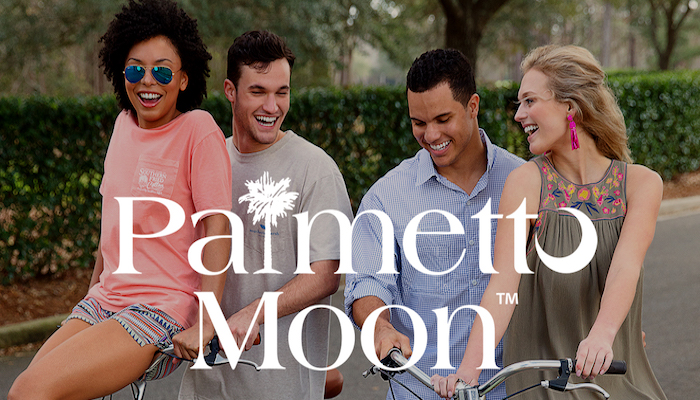 Palmetto Moon, a Southern lifestyle retail store with 25 locations throughout the South, will open a new store at The Avenue Murfreesboro. The company plans to make a splash at its grand opening celebration with exclusive products, big prize giveaways and grand prizes.
The 6,495 square-foot store will carry on-trend and affordable clothing, footwear, accessories, décor and gifts from a wide selection of Southern-inspired lifestyle brands, including Vineyard Vines, Simply Southern, YETI, Southern Marsh, Columbia, Southern Tide and more. Palmetto Moon will also provide sports and tailgating gear for University of Tennessee and Middle Tennessee State University.
"Our future is bright! We are thrilled to introduce Palmetto Moon to the Murfreesboro community," said Eric Holzer, new CEO of Palmetto Moon. "Every Palmetto Moon location is different and unique because we work hard to engage and connect with the local community in each store. We look forward to building a space that is tailored specifically for Murfreesboro area shoppers."
Ribbon Cutting Ceremony Details:
Friday, June 28,, 2019 at 4:00 p.m. Palmetto Moon's new CEO, Eric Holzer will welcome guests to the ribbon-cutting ceremony. Noted attendees will be Josh Guthrie, VP of Stores, Brian England, VP of Operations, Duffy Campbell, HR Director and Rutherford County Chamber of Commerce.
Grand Opening Details:
Palmetto Moon officially opens its doors at 10:00 a.m. on Saturday, June 29th at The Avenue. Eric Holzer, CEO, will welcome guests and shoppers to Palmetto Moon's new store in Murfreesboro. The celebration includes music and "spin to win" giveaways every 15 minutes from 10:00 a.m. – 2:00 p.m. on Saturday and Sunday, June 30th 12:00 p.m. – 4:00 p.m.
cOn both days, the first 200 customers who make a purchase of $30 or more will receive a free custom YETI 10oz. Rambler Lowball. Additional store giveaways include Palmetto Moon gift cards and prizes from popular brands such as YETI, Simply Southern, Columbia and Vineyard Vines. There will also be hourly prizes from vendors including coolers and other great gifts.
Exclusive Murfreesboro apparel will be available for shoppers.
Throughout the first two weeks, shoppers are able to register to win one Palmetto Moon's amazing grand prizes – a YETI bundle (including a Camino Carryall Tote, pair of wine tumblers and a lowlands blanket) and a Columbia paddle board.
The new Palmetto Moon store is located at 2615 Medical Center Parkway at The Avenue shopping center, one of Murfreesboro's major retail developments near Interstate 24. Palmetto Moon will employ approximately 30 full and part-time team members. The store will be open from 10:00 a.m. – 9:00 p.m. Monday – Saturday, Sunday's 12:00 p.m. – 6:00 p.m. and available 24/7 online at http://www.palmettomoononline.com.