Participate in United Way's Stuff the Bus Collection Drive to Prepare Students for School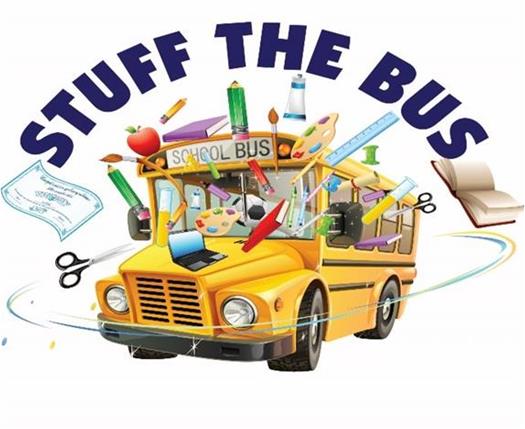 The United Way of Rutherford and Cannon Counties is set to collect items for Back to School kits for kids kindergarten through fifth grade beginning June 13, 2017, through July 25, 2017. For participating corporate and community collection sites, a Stuff the Bus kick-off will be held on June 13 th at the United Way office at 8 a.m.
This year, the United Way is looking to increase corporate and community collection sites to reach its goal of supporting 5,000 children within Cannon County, Murfreesboro City and Rutherford County schools. Focusing on one of the United Way's priority community issues, helping children and youth succeed, United Way will work to collect resources that students need to encourage school readiness.
Stuff the Bus collection items include:
 Backpacks
 Composition Notebooks
 Dry Erase Markers
 Scissors (Fiskars)
 Glue Sticks (Elmer's)
 Colored Pencils
 Crayons (Crayola)
To sign up as a collection site and for full details on this year's Stuff the Bus, visit http://www.unitedwayvolunteer.org/event/detail/?event_id=36951 or contact McKenna Moore at McKenna.Moore@yourlocaluw.org.
Stuff the Bus event sponsors include Hot Topic, City Auto, State Farm, UPS, Kennametal and Quinn's Mercantile.