Photography Meetup at Linebaugh Library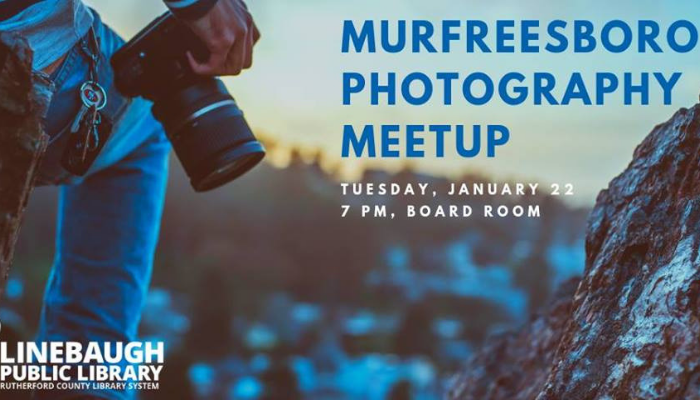 Love photography? Join the Murfreesboro Photography Meetup group the fourth Tuesday of every month in the Linebaugh Board Room on the 2nd floor.
The Meetup describes itself as a social club to discuss the world of photography. They are also a learning center for folks who want a better understanding of the art. They arrange events and outings for the club. It's a great place to meet new people and work to improve photography skills.
This group is free and open to teens and adults.
The next meetup will be held on January 22nd at 7:00pm.
Location
Linebaugh Library
105 W Vine St
Murfreesboro, TN 37130
Maps/Directions