Rover Bus System – Public Transit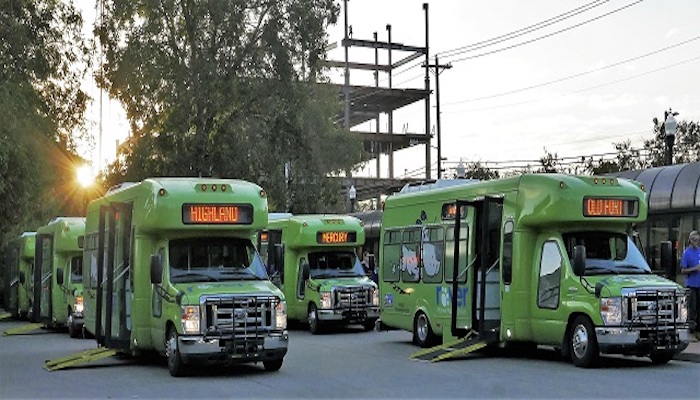 Purpose
The City of Murfreesboro Transportation Department is responsible for the administration and operation of public transportation service (Rover) within the City of Murfreesboro. It also works with and / or assists other regional providers with mobility issues.
Murfreesboro Rover Comprehensive Operation Analysis
Presented the public meeting held November 14, 2017, at Patterson Park Community Center. Click here to view the presentation.
Customer Satisfaction Survey
A copy of Rover's most recent customer satisfaction survey results are now available.
Important Points to Remember
All routes originate and transfer at the Rover Transit Center at the northeast corner of Walnut and Burton
Rover currently offers seven routes in the City of Murfreesboro (see map for route details)
Rover buses run Monday through Friday, five days a week, from 6 a.m. until 6 p.m.
Wait for the bus at the bus stop or anywhere along the route and flag down the driver as we make "courtesy stops"
Rover bus drivers try very hard to stay on schedule, so arrive at your stop a few minutes early
Check to be sure you are getting on the right bus before you board. Each bus shows its destination and route number above the front windshield
Every Rover bus has a bike rack
Every Rover bus is wheelchair-accessible