Sally Weatherford obituary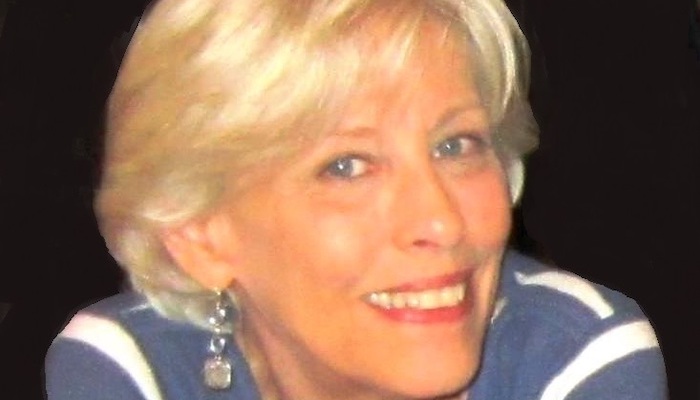 Sally Ellen Weatherford, of Nashville, Tennessee, died December 9, 2018. She was born September 24, 1948 in Murfreesboro, Tennessee where she spent her childhood. She is preceded in death by her parents, Jean Weatherford Martindale and Robert Weatherford and her husband, Don Belcher.
A graduate of Middle Tennessee State University with a degree in English and Education, Sally was a 1966 graduate of Central High School and attended Mitchell-Neilson Elementary in Murfreesboro.
After moving to Nashville in her early twenties, Sally had a successful career in graphic design working with several companies before starting her own business. She designed brochures, CD covers, catalogues, magazines, and other publications.
Witty and interested in the arts, Sally participated in the MTSU Drama Department, Murfreesboro Little Theater, Nashville's Circle Theater and Gridiron, the long-time annual fundraising event for the Nashville's Society of Professional Journalists. After writing and performing in Gridiron, Sally became its director guiding it through its final five years.
Devoted to family and friends, Sally went out of her way to offer help. Sally was a clever conversationalist and maintained friendships with many in all walks of life. She loved music, often quoting lyrics from songs ranging from Broadway show tunes to rock and country classics.
Sally will be lovingly remembered by her siblings Melissa Weatherford Batey (John), Stuart Weatherford (Rebecca), Jennifer Weatherford Riney (Byron), Lisa Weatherford Ott (Gil) and nieces Katherine Batey Whitt (Brandon), Rachel Batey Blandford (Jay) and nephew John Locke Batey (Alison) and nine great nieces and nephews.
The family would like to thank the staff members at St. Thomas-West Hospital and The Residence at Alive Hospice, Murfreesboro for their diligent care. Memorial contributions should be made to The Residence at Alive Hospice-Murfreesboro, Murfreesboro, TN.
A memorial service will be held at a future date to be announced by the family. An oline guestbook for the Weatherford family is available at www.woodfinchapel.com.
Arrangements by Woodfin Memorial Chapel, 615-893-5151.