Siegel HOSA Receives CrimeFreeMT Award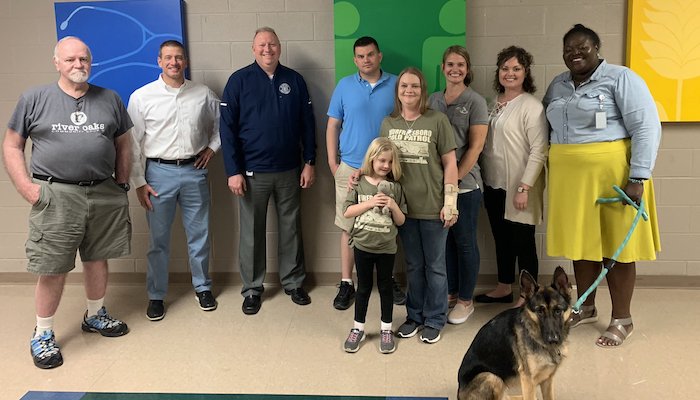 Siegel High School's HOSA (Health Occupations Students of America) contributed to a "Cheese & Mac Attack" promotion with CrimeFreeMT, an organization created by local police officer Jacob Lamb to "Strengthen Our Community with Unity." Siegel HOSA, the only school group to donate, won the contest with 332 individual cups of macaroni and cheese given to help the Murfreesboro Cold Patrol. In all, over 1,300 cups were collected, and an additional $500 was donated to the Murfreesboro Cold Patrol. Donut Country, Chick-fil-A, and Demos' rewarded the future health professionals with an after-school party and meal. City Councilman Ronnie Martin, who paid a visit to the event, greeted the students.
Pictured are Murfreesboro Cold Patrol volunteers, Murfreesboro City Councilman Ronnie Martin, Siegel Principal Larry Creasy, CrimeFreeMT founder Jacob Lamb, Donut Country owner Kristy Davis, Chick-Fil-A Murfreesboro's Christen Bohanon, and Siegel teacher/CrimeFreeMT board member Tamara Martin.
Follow CrimeFreeMT on Facebook and Instagram for more information on the organization. For more information contact bettagj@rcschools.net.