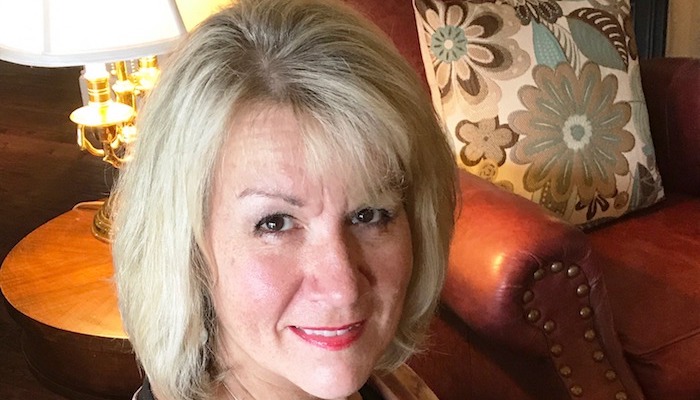 Susan Joyce Cleveland age 61 of Murfreesboro died Sunday October 14, 2018. She was a native of Tracy City and was the daughter of the late Charles Mitchell Douglas and Ruth Clydene Gross.
Along with her husband, she was co-founder of Safari Pet Resort, bringing a totally new concept in pet care to Middle Tennessee. In 2014, Mrs. Cleveland was recognized as a business leader and was awarded among the top Women in Business in Rutherford County by Murfreesboro Magazine. With over 40 years of experience in the care of animals, Mrs. Cleveland was a Nationally Certified Master Groomer as well as a respected pet industry judge and speaker. Mrs. Cleveland was a member of Family Worship Center and received her Bachelor's Degree from MTSU.
She is survived by her husband Richard Cleveland; daughters Margarette Aalgaard and husband Josh of Murfreesboro; Anna Raitt and husband Bryan of Nashville; grandchildren, Bodhi, Memphis, Ivy, Suzie, and Asher; sisters, Beth Patterson and husband Jim of Monteagle; Ginger Barner and husband Jim of Cumming, GA.; Sarah Givens and husband Ron of Manchester; brother, Mark Douglas and wife Vickie of Winchester. So beloved as cherished wife, wonderful mother, precious sister, devoted "Hunny" to her grandchildren, loving friend, and faithful child of God—Mrs. Cleveland is surrounded by a legacy of faith and love.
Celebration of life service will be 2:00pm Sunday October 28, 2018 at Family Worship Center, 3045 Memorial Blvd, Murfreesboro, TN 37129. In lieu of flowers, please send donations to Family Worship Center, www.familywc.com. Woodfin Memorial is in charge of arrangements www.woodfinchapel.com.