Uncle Dave Macon Days Benefit Concert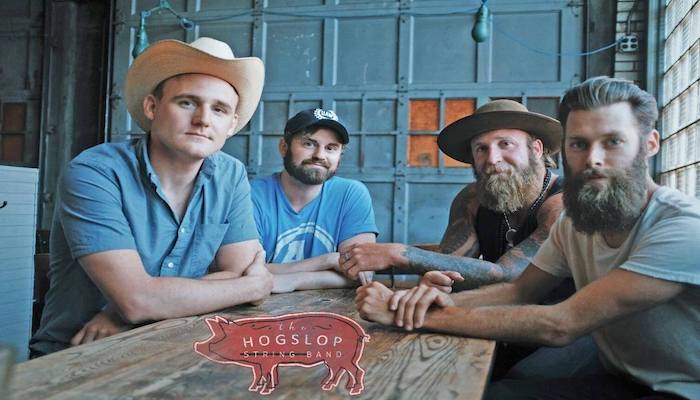 On Thursday, Nov. 1, Puckett's Murfreesboro will host the award-winning Hogslop String Band as the inaugural benefit concert for a two-month long series that will raise funds for the 42nd Annual Uncle Dave Macon Days.
Uncle Dave Macon Days (UDMD) is a roots rendezvous which honors traditional American music and celebrates the career of Country Music Hall of Famer and Grand Ole Opry legend, Uncle Dave Macon. The two-day festival includes live music, food and nationally renowned competitions for clogging, old-time buckstyle dance and music.
Beyond the festival itself, UDMD strives to be an active partner in society. Through its longstanding advocacy for the cultural heritage tourism community, contribution to the Macon/Doubler Fellowship and participation with Macon Music Education in Middle Tennessee schools, UDMD is an important community leader in artistic education and development.
"Puckett's is honored to be an Uncle Dave Macon Days sponsor," said Sally Mink, Marketing Director for A. Marshall Hospitality. "We love its mission of bringing people together through Southern music, and we look forward to kicking off the concert series on our very own stage."
The theme for the benefit concert is "Keep on Pickin'," which illustrates the organization's desire to bring live, local Americana and bluegrass music to Murfreesboro, outside of the annual summer festival.
Named by Nashville Scene as one of the finest square-dancing bands on the planet, the Hogslop String Band is expected to put on a high energy show easily appreciated by all age groups. The four-man band hailing from Georgia and Tennessee features the fiddle, guitar, banjo and washtub bass.
"A Hoedown Hootney" will take place from 7:30 to 9 p.m. on Thursday, Nov. 1 with a $20 cover. All proceeds from the cover will benefit UDMD. Show and dinner reservations are recommended and can be made by calling (931) 490-4550.