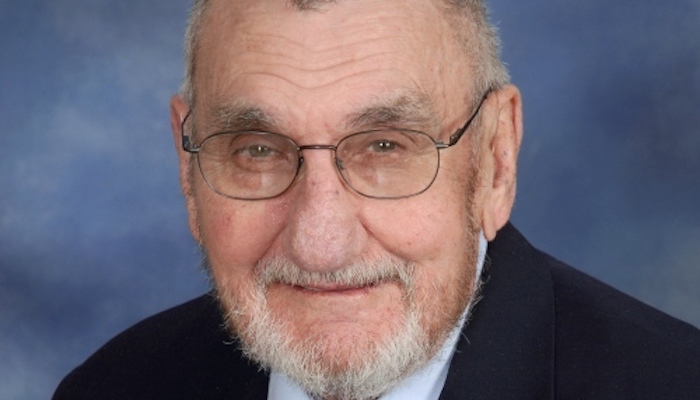 Walt Rogers, age 88, of Murfreesboro passed away on Sunday, January 20, 2019. He was a native of Floydada, Texas and the son of the late Earl Rubert Rogers and Lena Millican Rogers. He was also preceded in death by his wife, Mary Anna Wiley Rogers, brother, Thomas Earl Rogers, and granddaughter, Christa Rogers.
Funeral service will be 10:00am Friday, January 25, 2019 at Woodfin Memorial Chapel. Interment will follow in Westbrooks Cemetery with Military Honors.
He is survived by his son, Mark Rogers and his wife Dawn of Brazil, IN, daughter, Kayan Lyles and her husband Richard of Murfreesboro, TN, sister, Nelda Sneed of Arlington, TX, grandchildren, Merett Lykins and her husband Andrew, Morgan Lyles, Gabriel Rogers and Katie Rogers, great grandchildren, Rob and Kate Lykins.
Mr. Rogers was a member of Kingwood Church of Christ, a US Air Force veteran and a retired Economics Professor at MTSU. Memorials may be made to Christian Homes, Abilene, TX in his memory.
Visitation will be from 4:00 until 8:00pm Thursday, January 24, 2019 at Woodfin Memorial Chapel. 615-893-5151. www.woodfinchapel.com