Young Honored by City Schools Foundation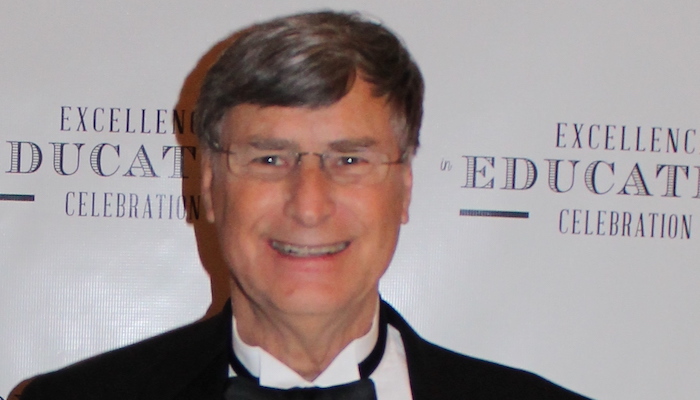 The City Schools Foundation will honor the late Doug Young at the Excellence in Education Gala to be held on Friday, January 25. Young was on the inaugural board of directors for the Foundation established in 2005 and continued serving on the board or a board committee until his passing in 2017.
The event will be held at MTSU's new Student Union Center. A pre-party for sponsors will begin at 6 p.m. and the Gala begins at 7 p.m. Reservations for the Gala are available by contacting The City Schools Foundation at 615-893-2313.
The Excellence in Education Gala is sponsored in part by: The LaRoche Foundation, Ole South Properties, UPS Georgetown, Adams Family Foundation, Advance Financial, City Tile and Floor Covering, Dr. Dunk and Vick Eastham – Tennessee Pediatrics, Dr. Peter Robertson – Saint Thomas Heart, Dr. Susan Andrews and Dr. Randall Rickard, David and Brook LaRoche, Dempsey Vantrease & Follis, Dr. Ellen Slicker, Licensed Psychologist, Exchange Club, First Bank, Franklin Synergy, Johnson + Bailey Architects, MTSU Foundation,
Pinnacle, Saint Thomas Rutherford, Volunteer State Bank, Wilson Bank & Trust, Woodfin's Funeral Home and Stones River Total Beverages.
The featured speaker for the event is Dacari Middlebrooks, a creative orator with a heart for education and family advocacy.
Excellence in Education will spotlight Overall Creek Elementary. Overall Creek, A Tennessee Designated STEM School, integrates STEM curriculum with project based learning across all subject areas and programs both inside and outside the classroom. The school is home to over 1,000 students.
Most recently, The City Schools Foundation gave over $60,000 to Murfreesboro City Schools in the form of teacher grants.  The Foundation will also give over $25,000 this year to schools for parity grants.
Doug Young joins an extraordinary group of civic leaders to be honored by The City Schools Foundation for their support of public education including Drs. Max and Mary Moss, John Floyd, Ed and Andrea Loughry, Tommy and Jeannie Bragg, Dr. Sidney and Elizabeth McPhee, Dr. Susan Andrews, John Hood, Rhea Seddon and "Hoot" Gibson, Gloria and Ted LaRoche, Joyce Taylor, and Bart Gordon.
Money raised by The City Schools Foundation benefits Murfreesboro City Schools' pre-Kindergarten through 6th grade students. To date, the Foundation has awarded approximately $800,000 in parity funds and grants to teachers to enhance science, math and other programs.
The City Schools Foundation, is a group of civic and business leaders banding together to benefit Murfreesboro City Schools' pre-Kindergarten through sixth grade students.
For additional information, please call 615-893-2313 or any member of the City Schools Foundation Trustees.