23 Stores Accused of Selling Marijuana Derivative Padlocked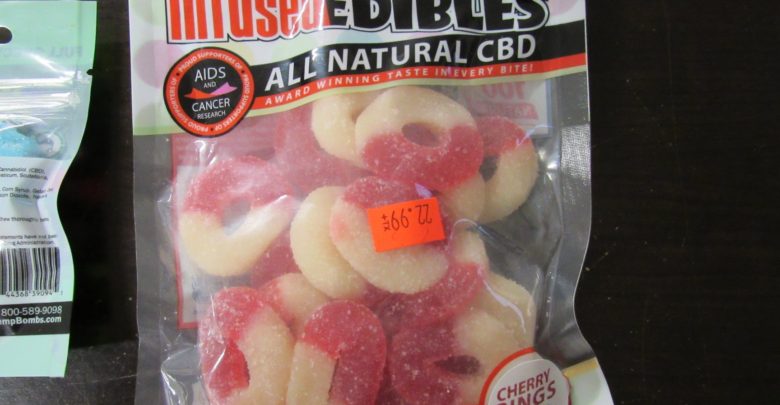 Twenty-three stores believed selling products resembling candy and containing a marijuana derivative were padlocked on court orders Monday after a Rutherford County Sheriff's Office and Smyrna Police Department investigation.
Indictments were issued on 21 people accused of selling the illegal products during "Operation Candy Crush."
Sheriff Mike Fitzhugh and Smyrna Police Chief Kevin Arnold said sheriff's narcotics detectives and Smyrna Police launched the investigation last year following complaints from parents and advertisements about the products.
Acting in an undercover capacity, detectives from both departments bought products containing cannabidiol, (ca-na-be-dial) also known as CBD, and other synthetic drugs in 23 stores in Rutherford County.
Cannabidiol is an illegal drug being sold in the form of liquids used in vapors, gummy bears, gummy worms and items that commonly look like candy.
"We want to We feel these stores are marketing these items toward minors," Fitzhugh said. "These items can commonly be confused by a child as candy and are illegal."
Teams of officers from the Sheriff's Office, Smyrna, Murfreesboro and La Vergne Police Departments, the Tennessee Bureau of Investigation, the Drug Enforcement Administration and the FBI conducted search warrants at the stores this morning. The stores were padlocked.
Detective Sgt. Will Holton said the prices for these illegal items range from $7 to $70. The packages are advertised as mood enhancers and mood relaxers marketed with drawings of marijuana leaves.
Some of the products purchased contain synthetic drugs confirmed to cause two deaths in the United States.
"There's no regulation on these products," Holton said. "We feel like these products are very unregulated and you don't know what you are getting. Cannabidiol is a Schedule 6 narcotic and is illegal in the state of Tennessee and cannot be possessed or sold unless prescribed by a doctor and dispensed from a licensed distributor. "
The businesses were padlocked by a court order by a Circuit Court judge after evidence was presented that the businesses were selling illegal substances and were deemed a public nuisance.
Court hearings are pending for both the people indicted and the public nuisance matters.
Photos: These are confiscated products containing a marijuana derivative sold in Rutherford County.