Apartment Fire Displaces Three Adults and One Child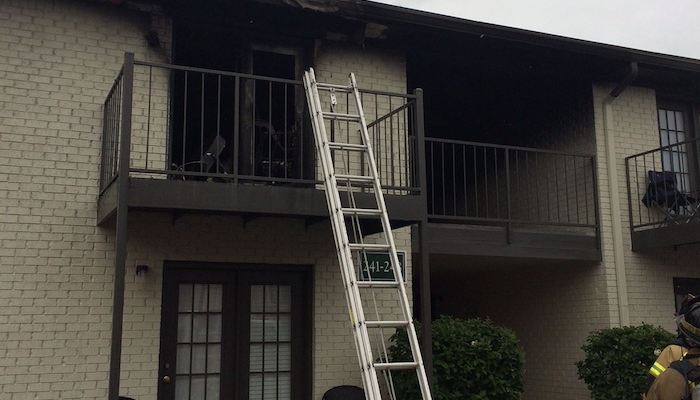 Murfreesboro Fire Rescue Department's Districts 1 and 8, Engine 4, and Rescue 9 responded to a fire at 1606 North Tennessee Boulevard (Ashwood Cove Apartments) just after 8:30 Monday morning.
Crews arrived on scene to find heavy smoke and flames exiting a unit on the second floor of the "PP" building, according to Acting Battalion Chief Raymond Smith.
Residents in the affected apartment unit were out upon arrival. Firefighters worked to clear the surrounding apartments and even relocated a few pets a safe distance from the incident.
Smith said crews were able to get the fire extinguished quickly. However, the affected unit received extensive fire damage. At least two other apartments received water damage and up to six received smoke damage.
As a result, three adults and one child have been displaced. The American Red Cross is assisting those residents. One person was treated on scene for smoke inhalation. No other injuries were reported.
The Fire Marshal's Office was called to the scene to conduct a routine investigation. Fire Marshal Carl Peas said the fire appears accidental and started in the area of a blender and wall outlet on the kitchen counter.