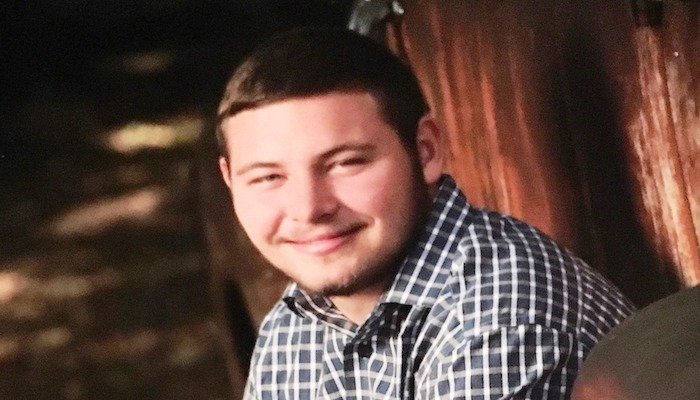 Eric Robert King, age 18 of Murfreesboro died Saturday December 1, 2018. He was born in Erin, TN and was a 2018 graduate of Smyrna High School. Eric worked for Summit Construction.
He is survived by his mother; Tabitha Jones and husband Danny of Murfreesboro; siblings, Jeremy King and wife Malia of Florida; Kaeden, Kiley, Gage, Mason Jones of Murfreesboro; grandparents, Linda and Morris Carter of LaVergne, Dayton and Diane Moore of Beechgrove; Mary Moore of Smyrna, Ronnie Jones of Murfreesboro, Teresa Jones of LaVergne; aunts, and uncles, Chasity Crouch and husband Jason of Mt. Juliet, Emily Moore of Smyrna, Karen Clark and husband Eric of Smyrna, Tony and Misty Jones of Murfreesboro, Rachael and Dakota Jones of Manchester; cousins, Zachary, Hunter, Casey, Chloe, Kobe, Kendella, Addison, Averie, Phoebe; King family , Bob, Terry, Gary and wife Kristi, Mark and wife Jennifer, Casey, Brittany; best friend Hunter Shults of Smyrna and a host of other family and friends.
Eric was preceded in death by his grandmother, Carolyn King, sister, Arielle Kennedy Morris and birth mother, Penny Carter King.
Visitation will be 2PM until 8PM Wednesday at Woodfin Chapel, Smyrna. Funeral service will be 11 AM Thursday at Woodfin Chapel, Smyrna with burial to follow in Bennett Cemetery in Eagleville. www.woodfinchapel.com