MFRD Responds to Garage Fire at Woods Edge Drive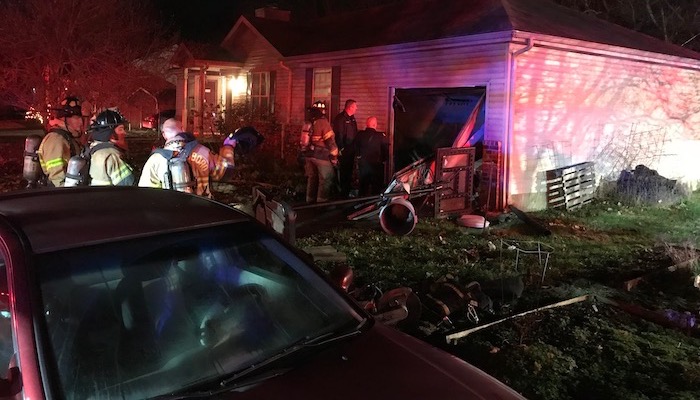 Murfreesboro Fire Rescue Department's District 8, Ladder 1, and Engines 3 and 4 responded to a garage fire at a house located at 1143 Woods Edge Drive just before 6:30 Saturday night.
Crews arrived on scene to find the garage fully involved.
According to Battalion Chief Tim Swann, the garage is a total loss, but the house only received some smoke damage.
The resident was displaced, but did not require assistance from the Red Cross.
The fire was accidental and fortunately no one was injured.